10 Real Weddings In Singapore To Inspire Your Big Day
Weddings
March 8, 2018 | BY Chloe Pek
Planning your wedding? Start taking notes. We compile the best society weddings of late, and the most memorable highlights that got their guests talking.
1
One of the most anticipated weddings of 2017, Cheryl Wee and Roy Fong's wedding was the perfect balance between modernity and tradition. Want to please your parents but still have fun along the way? Take a leaf from their tea ceremony, which included a sedan that looked like it came straight out of a 1930s Hong Kong film.
(Related: Cheryl Wee And Roy Fong Are Expecting A...)
SCROLL TO CONTINUE
10 Real Weddings In Singapore To Inspire Your Big Day
2
A car aficionado, Damian Xiao added character to his wedding with Florence Lee—who he met at a Mini Cooper dinner—by tying the knot in the first Rolls-Royce Dawn convertible in Singapore, a gift from the groom's father. With fellow car enthusiasts arriving from their annual Ferrari drive from Singapore to Phuket, the wedding venue was a sight to behold with a row of supercars.
3
Gratitude and love were at the heart of the interracial couple's wedding festivities, which paid tribute to both the bride and groom's heritage. The newly-weds took the opportunity to give back to the society, with wedding favours handmade by the disabled.
SCROLL TO CONTINUE
10 Real Weddings In Singapore To Inspire Your Big Day
4
If you are planning a three-part wedding like Julie Lu and Alex Lee's—which took them from Singapore to California—the devil is in the details. To realise the wedding of their dreams, the couple worked meticulously and closely with Singapore Marriott Tang Plaza Hotel's banquet team and their wedding planner The Wedding Stylist. The eco-conscious couple also opted out of shark's fin, but created a bespoke menu that food critic called "one of the best Chinese wedding dinners".
5
What does it take to host an extravagant, no-holds-barred, Bollywood-fuelled five-day wedding with 3,000 guests? A mammoth team of experienced wedding planners, organisers, designers, dedicated friends and family, and a hands-on attitude. And we haven't even started on the food statistics: 12 different menus, 900kg of chicken, 600kg of lobster, 8,000 oysters from France, 10kg tin of caviar and the nine-tiered, 110kg wedding cake.
(Related: Bobby Hiranandani: How I Popped The Question)
SCROLL TO CONTINUE
10 Real Weddings In Singapore To Inspire Your Big Day
6
If you're tired of cookie-cutter wedding banquets, add a touch of ethereality with light projections, like Lee Li Qing and Justin Tay did. The couple lit up the room with 3D projections of forests, flower fields, lakes, and constellations, and transported guests into their love story with romantic sceneries and memories from their dating days.
7
The wedding of Zita Mok and Charles Tan was a contemporary nod towards Chinese traditions. Using birds of paradise—cranes symbolise happiness and longevity in Chinese culture—as the central theme to their ceremony, the festivities also included stilt walkers, Chinese lion dancers and an eight-course Oriental-Fusion menu.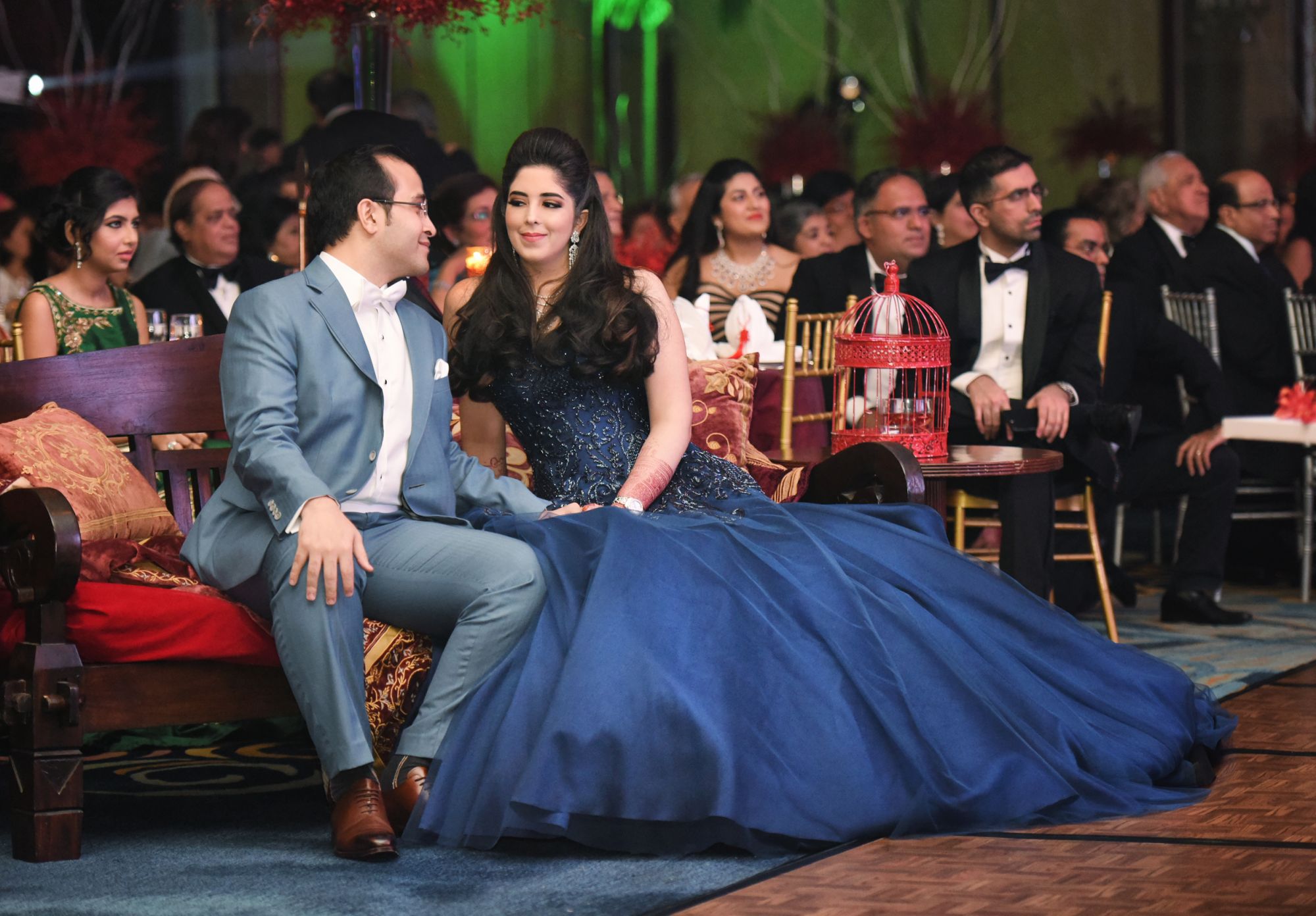 SCROLL TO CONTINUE
10 Real Weddings In Singapore To Inspire Your Big Day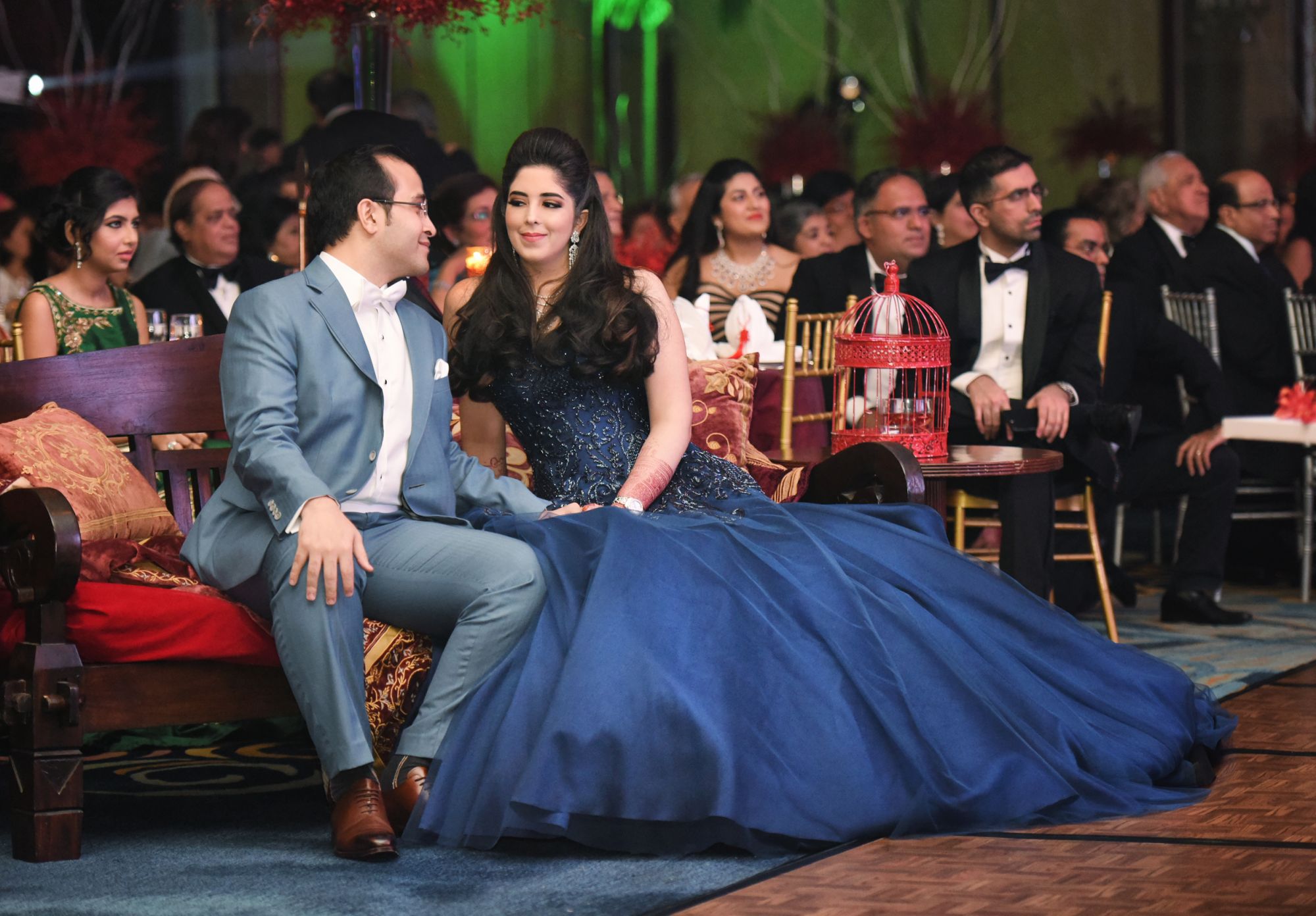 8
Sonam Uttamchandani and Vishal Nanwani's destination wedding in Singapore was the epitome of hospitality, as they welcomed friends and family from around the globe. To make the most of their guests' time here, the couple's ceremony took place over four days during the Deepavali weekend, with seven main events. Overseas guests were greeted at the airport and whisked off to the resort, where a dedicated hospitality desk was set up just for them. The couple even took heart to create a city guide so foreign friends could see Singapore through the eyes of a local.
9
If you can't bring all your guests to Paris, you bring the city to your wedding. Inspired by the City of Love where Kian Liau proposed to Amanda Goh, the couple's ceremony featured a miniature Eiffel Tower, a French dessert table, placecards framed in carriages, against the backdrop of the Renaissance-style ballroom at Shangri-La Hotel Singapore.
SCROLL TO CONTINUE
10 Real Weddings In Singapore To Inspire Your Big Day
10
Inspired by where their love story began—the couple met as classmates in University College London—Charles Chiu and Zou Yanning's Singapore wedding was a nod towards the quaint English gardens of the United Kingdom, transforming the ballroom of The Ritz-Carlton, Millenia Singapore with roses from Fiore Dorato. A decadent dessert buffet evoked an English tea party, and the bride was the most ravishing bloom of the night, stunning in a red floral evening gown.
Trending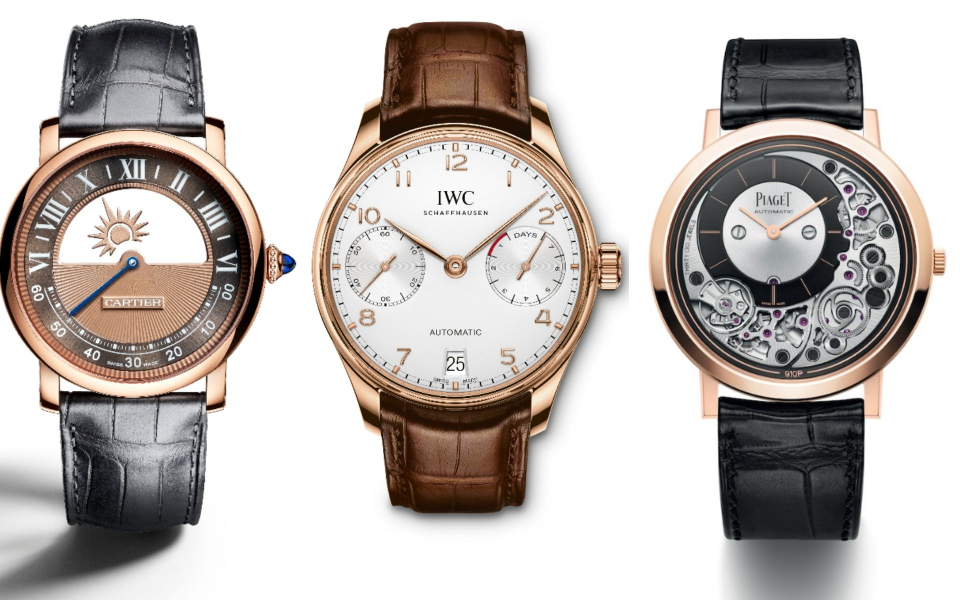 12 Men's Watches For Every Glamorous Occasion
November 10, 2018 | BY Brian Cheong
photo_library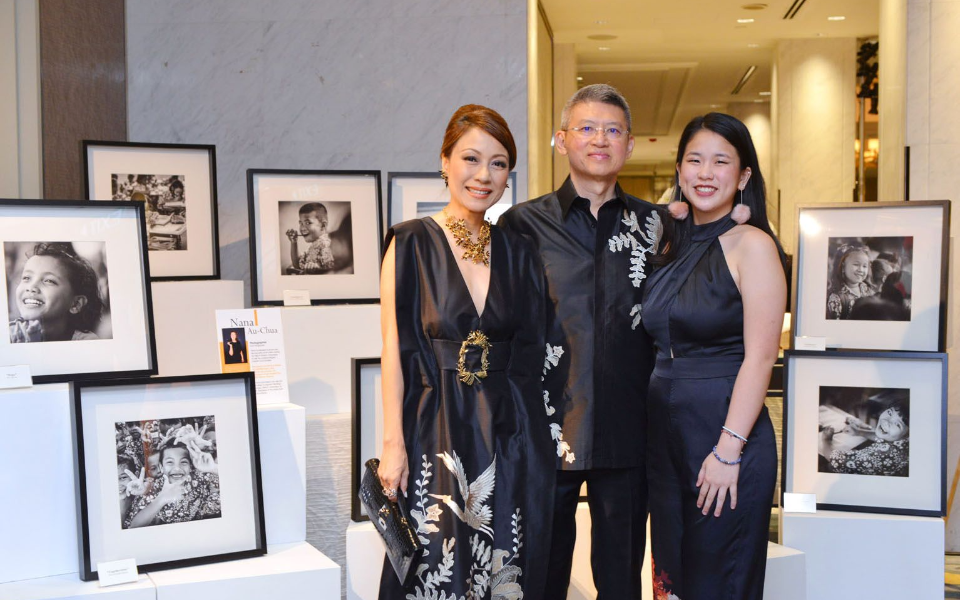 LOAF Gala Dinner 2018
October 30, 2018 | BY Kissa Castañeda
photo_library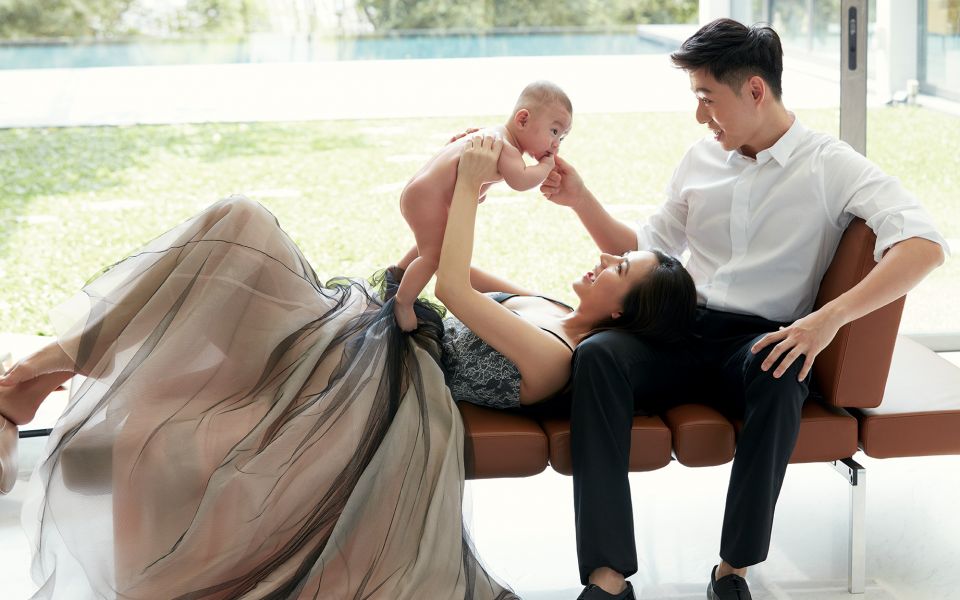 "Instagram, For Me, Isn't About Likes" Says Cheryl Wee
October 30, 2018 | BY Daphne Chen-Cordeiro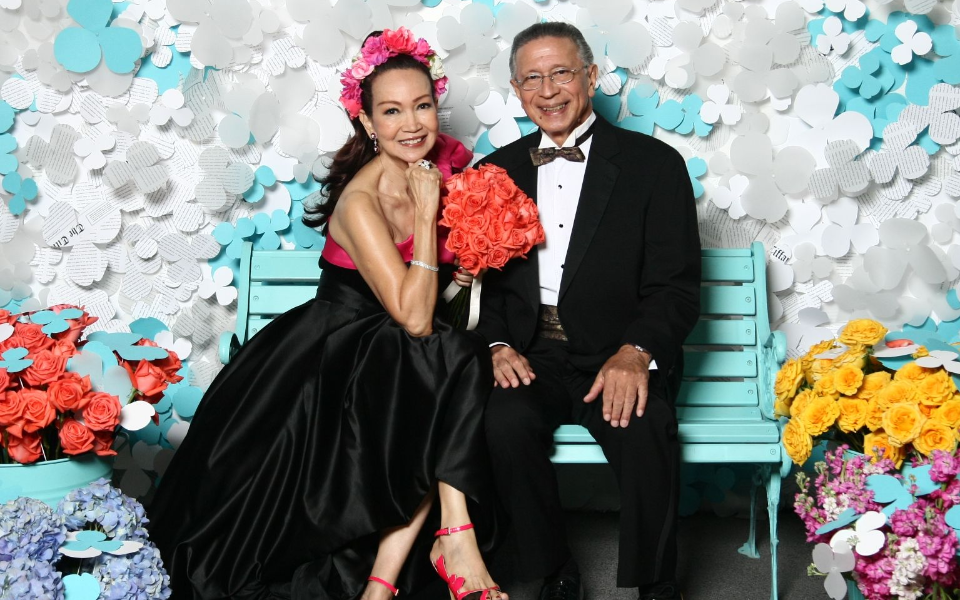 Best Photo Booth Moments From The Singapore Tatler Ball 2018
October 29, 2018 | BY Chloe Pek
photo_library
Celebrating 25 Years With Kim Robinson And Takashimaya S.C.
October 29, 2018 | BY Elizabeth Lee
photo_library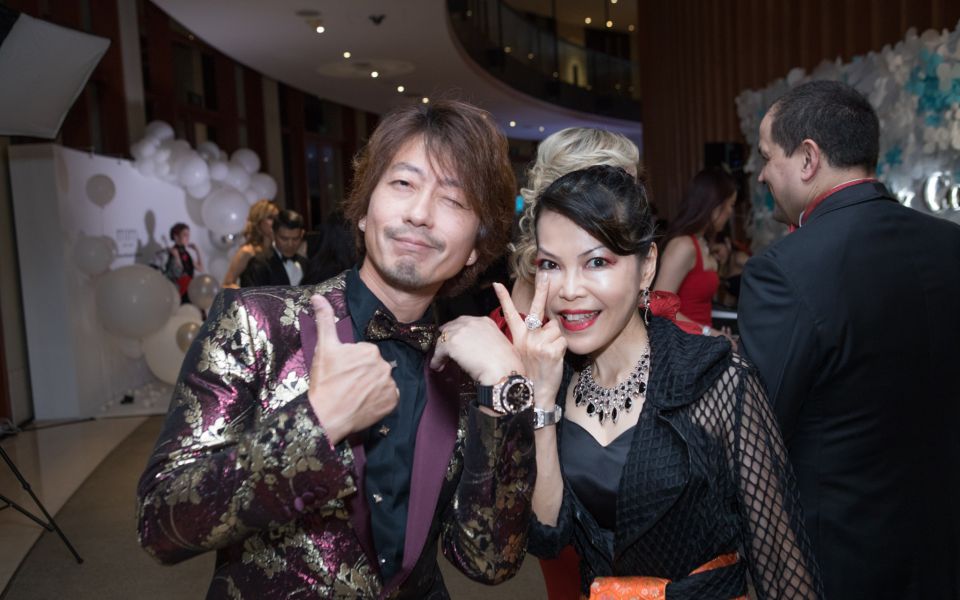 Singapore Tatler Ball 2018: The Bling Report
October 29, 2018 | BY Nicolette Wong
photo_library