The Fully Electric Porsche Taycan Will Be a Green Yet Thrilling Ride in Singapore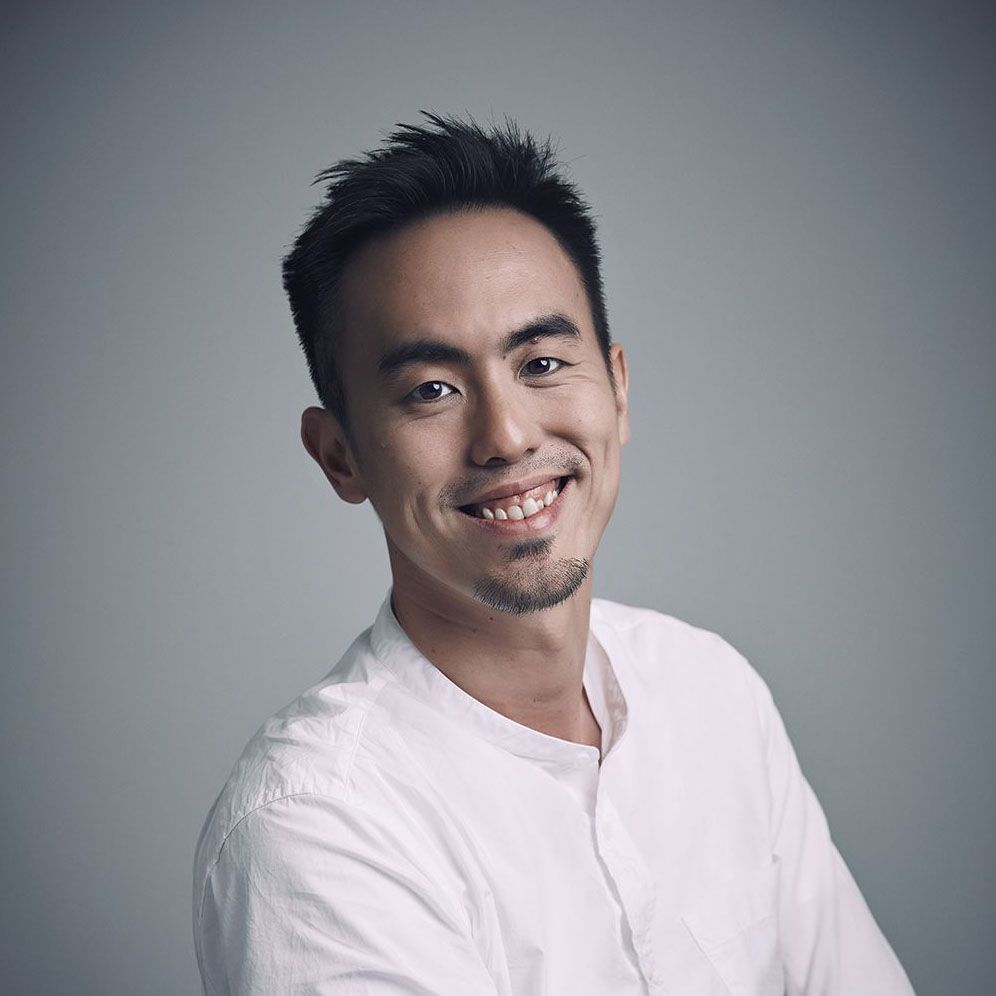 By Terence Lim
January 14, 2021
Tatler+
Sustainability expert Tan Szue Hann whizzes around in the Porsche Taycan—its first fully electric sports car—and notes that the marque is on the right track when it comes to creating luxurious yet sustainable rides
The Porsche Taycan is a gamechanger. In early 2019, Porsche announced that it will definitely increase production of its much-awaited fully electric sports car from the planned 20,000 units due to a surge in global demand. That production re-calibration was made even before the car hit the roads, signalling a more than healthy appetite among car enthusiasts to own a luxury electric car. And it's not hard to understand why.
For one, its performance is still top-notch despite being an electric car. It remains a Porsche thoroughbred machine through and through. Thanks to the two Permanent Magnet Synchronous Motors installed and the performance battery integrated deep into the car's underbody, the result is a superb all-wheel drive that melds performance, speed and efficiency into one. With Launch Control, the Taycan 4S hits the century mark in merely 4 seconds, while clocking a top speed of 250 km/h. To push its limits, the Taycan 4S fitted with a performance battery can drive up to a combined range of 365 km (with the standard Performance Battery) and up to a combined range of 414 km (with the optional Performance Battery Plus)—all in a single charge. Also, the 800-volt architecture of the Taycan allows the battery to be charged from 5 to 80 per cent in merely 22.5 minutes under ideal conditions, such as the availability of a fast-charging network.
Being fully electric, the car is thus zero-emission, a trait that Porsche prides itself for. To further affirm its commitment to the environment, Porsche ensures that the production of the Taycan is manufactured in a carbon dioxide-neutral production facility. This determination for protecting our environment has also been propagated to our local shores as Porsche announced its strategic partnership with Marina Bay Sands to set up Porsche Destination Charging stations at the integrated resort. The stations are complimentary for all electric and hybrid vehicles, highlighting both brands' commitment to building a more sustainable future.
The Taycan also boasts several greener options for its details. For the interior, sustainably tanned Olea leather, which uses olive leaves in the tanning process, is available, while drivers can also opt to go fully leather-free. Race-Tex material, a high-quality microfibre material partially consisting of recycled polyester fibres, can be used instead. The floor covering uses Econyl, a material made from various things including recycled fishing nets.
As for the aesthetics, the Taycan is a beauty in itself. Its extremely flat bonnet and pronounced rear wings as well as the four-point LED headlights with optional matrix beam that combine all the light functions in a single component lend the car a sporty and almost aggressive aesthetic. The interior design of the car is just as impressive: almost every element has been digitalised and designed such that it looks right out of a sci-fi movie. The 16.8-inch instrument cluster for the driver is in the form of an angled and concave display and houses three configurable round digital instruments, arranged in the same design format of a regular Porsche ride.
The redesigned Porsche Communication Management system is your central control unit for all infotainment applications. It is clearly driver-focused with the free-standing, curved instrument cluster that forms the highest point on the dashboard. The Taycan also comes with a new feature, an optional 10.9-inch front passenger display, allowing access to various functions, including navigation and infotainment functions.
A motoring enthusiast, Tan Szue Hann, chairman of sustainability at the Singapore Institute of Architects, was invited by Tatler Singapore to take the Porsche Taycan out for a spin. "It inherits the familiar Porsche DNA, both in its architecture and drivetrain. A test drive reveals just that—its handling is taut, with readily accessible power that translates into a rapid straight-line acceleration," he says.
Here, Tan pens down his thoughts on the German marque's first fully electric ride.
"The Porsche Taycan is a perfect mix of sportiness and tech chic, that is almost religiously faithful to its earlier Mission E concept car. The tech chic aspect is reflected in its styling—particularly in its headlights—while its silhouette, resembling a stretched-out 911 model, is unmistakably Porsche. Taking it for a test drive affirms that impression—its handling is taut, with a straight-line acceleration that can be felt immediately.
It is power on tap literally, except that its tank is a charged battery. Given that it is fully electric, there is no emission that one would find from typical combustion engines, hence making it friendlier to the environment. While the debate on electric cars continues—is it really clean power if we get electricity through fossil fuel plants—it certainly is a right step in the journey towards sustainable mobility, especially more so for luxury rides.
Porsche has indeed made a strong statement with the Taycan—that you can embrace environmentally-clean motoring without sacrificing luxury, performance or fun, and reduce your carbon footprint while you are at it!
—Tan Szue Hann, chairman of sustainability at the Singapore Institute of Architects
For a car with up to 530 PS of grunt (the 4S variant with the optional performance battery plus is tested here), its body roll is pleasingly absent, with an assured stability about it. The aural translation of all that power is represented by the optional Electric Sport Sound, a system which enhances the emotive aspect of the drive. But I opted to turn that off, just to enjoy the sheer quietness of the drive and the subtle whooshes from the electric motor with every squeeze of the accelerator.
Talking about electric—how befitting, then, that the unit I test drove (and am posing with here) is in a shade called "Frozen Blue metallic". Porsche is no stranger to eye-catching colour palettes. The jade green of the 1970s and the mint green of the 1990s models come to mind but this one really matches the character and aesthetic of the car. This sensibility extends to the interiors, with its swooping electronic display and a touch-screen control panel.
All in all, the Taycan gives a 'very electric' vibe, but it also feels like a very natural drive. I dare say that this car will please nearly all, and if luxury cars are indeed embracing sustainability, the Porsche Taycan is an example of how it's done right. Porsche has indeed made a strong statement with the Taycan—that you can embrace environmentally-clean motoring without sacrificing luxury, performance or fun, and reduce your carbon footprint while you are at it!"
Photography Ching/GreenPlasticSoldiers
Grooming Delanie Wong-Bonnefoy