New Mercedes E-Class Ushers in Next Generation of Autonomous Tech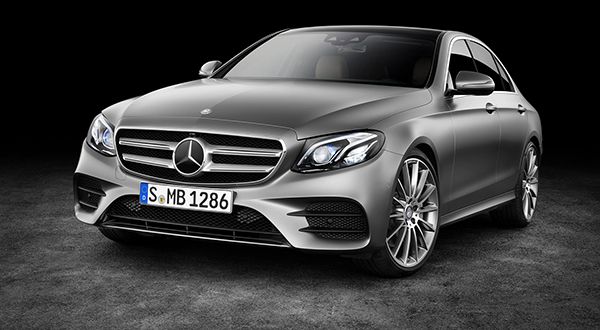 The E-Class has always been a technological tour de force and the latest generation model, making its official debut in Detroit, is no exception.
During its unveiling, Mercedes-Benz announced it as the world's most intelligent luxury sedan, and one that will redefine the segment it currently shares in a three-way tie with the BMW 5 Series and the Audi A6.
"The E-Class is the core of the Mercedes-Benz brand and in the past has repeatedly redefined the standards in the business-class segment. Now it carries this tradition into the future with a wealth of top-class innovations," said Prof. Dr. Thomas Weber, the company's head of R&D.
The biggest innovations are in the realm of autonomy. When it goes on sale this summer the car will come with a host of driver assistance systems as standard.
These include an active braking assist system that can automatically stop or slow the car down in the event of a potential collision with another vehicle or a pedestrian.
Also standard is a driver attention assist system for tracking drowsiness, plus something called Pre-Safe Sound. Collisions are loud, from the sound of the impact to the noise of the airbags deploying. Mercedes wants to reduce damage to the occupants' ears and the potential shock and confusion by emitting a sound immediately before an impact that triggers something called the stapedius reflex, a reflex in the inner ear that prepares it for unexpected or loud sounds.
However, it's the suite of optional semi-autonomous tech that will make potential owners' ears ring. The Drive Pilot system can maintain a safe distance on highways and country roads and keep the car in lane at speeds of up to 130mph (209km/h). It can change lanes too—all the driver has to do is indicate—and can even negotiate bends, and when there are no road markings, can calculate the shape of the route ahead by the position of other vehicles or structures parallel to the road.
The steering assist systems can also help mitigate the ill effects of driving in strong cross winds and, when the journey's over, the remote parking pilot will put the car back into the garage using a smartphone app.
"The new E-Class takes another major step towards fully autonomous driving. In addition, it enhances efficiency, safety and comfort, reduces the stress level when driving and intensifies driving pleasure," said Prof. Dr. Weber.