Here's How Wallpaper Can Help Spice Up Your Kitchen Walls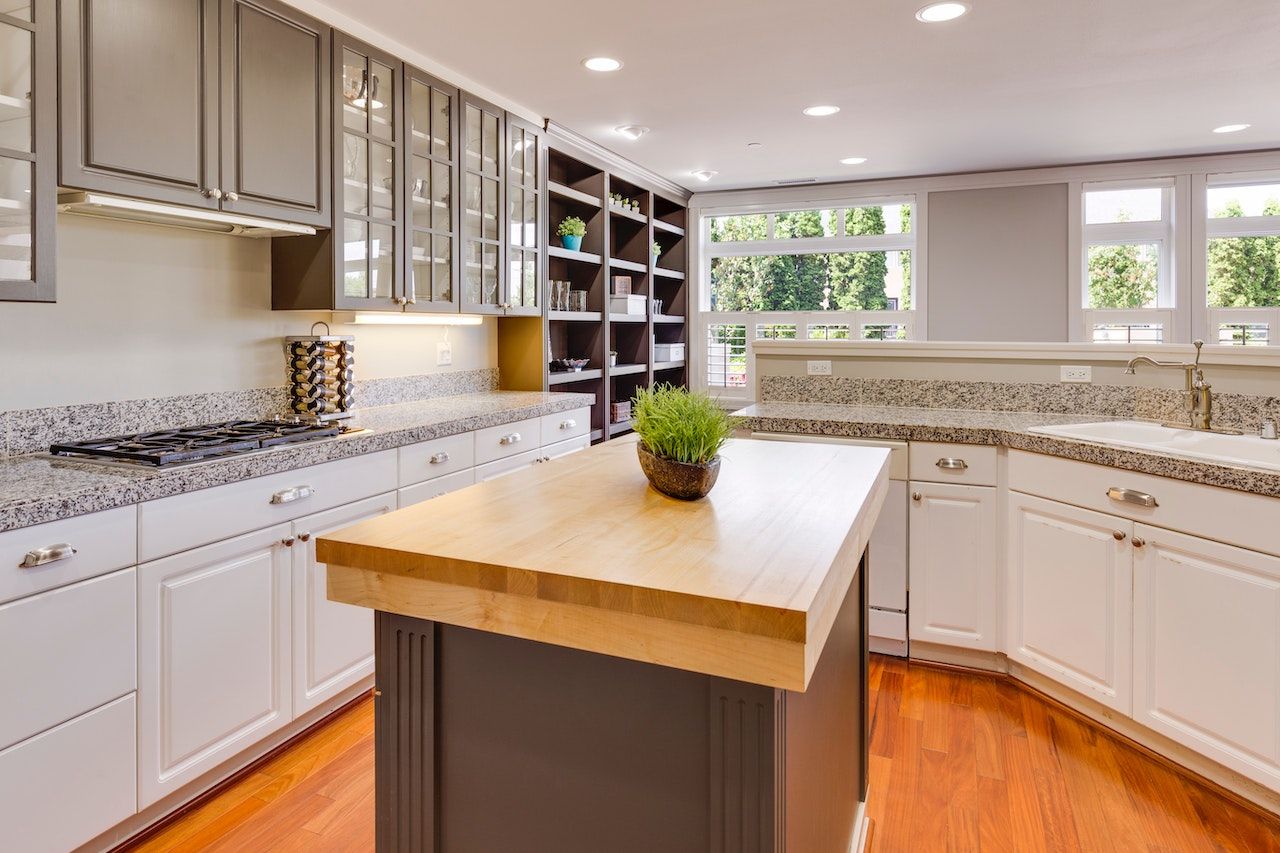 By Ryanne Co
May 28, 2021
An easy home design idea that's often overlooked? Wallpaper can add an extra touch of personality (and spice!) into your home kitchen
The Internet is awash with photos of beautiful kitchens; some are done in rustic red brick, others with elegant marble walls, and some white-washed, or tiled. In other words, there are a variety of design ideas that come with decorating kitchens. One such option that isn't as well-known (but is just as beautiful) is wallpaper. Some homeowners may find wallpapering intimidating, especially those who are unfamiliar with the process.
Some may think that wallpapering is high maintenance. After all, food spills are common in the kitchen and tiles might seem like the easiest choice in keeping things tidy. However, manufacturers today now make washable alternatives that, unlike traditional wallpaper, are easy to clean and are also wipeable. Some experts recommend three types of wallpaper for the kitchen: vinyl, Novamura, or simply washable wallpaper.
Pattern play
Each of these wallpapers is made of durable, easy-to-clean materials that make it compatible within the kitchen area. Once you've selected the best kind for your space, it's now time for the fun part—choosing a wallpaper design. The best part about wallpaper is that it's a great way to showcase your personality, and can also instantly lift the look of your kitchen without too much work or heavy renovation.
In choosing wallpaper, it's important to consider the rest of your kitchen appliances. Current cabinetry, countertops, or hardware should be assessed in order to choose a pattern or design that won't clash or look dated in a few years. If you're unsure about how to pick the best option for you, it's probably best to consult a trusted interior designer who can help. That, or stick to more minimalist patterns that are more likely to be harmonious with the surroundings.
The right hue
Colour psychology can also be a helpful way to choose wallpaper. It suggests that blue is very calming, that red can increase appetite (helpful for people trying to gain weight), and that orange can lift the mood.
Lately, a popular trend we're seeing lately is nature-inspired wallpaper! This comes as no surprise, especially after the gardening boom last 2020. Not just that, but nature-inspired wallpaper is also often soothing to the eyes, especially if it incorporates the colour green.
Related: Home Tour: A Blue Kitchen is the Focal Point of This Bright and Airy Apartment
Partial to plants
Filipino journalist Karen Davila recently showed off her beautiful new palm-frond wallpaper. Needless to say, her kitchen looks so chic with this striking yet classic design. Though it's not done over the entire portion of the wall, it's still a beautiful personal statement on her preferences and is a great talk piece.
A great tip from her design choice is that you don't have to wallpaper the entire wall or even the entire kitchen. Simply choose a wall you're comfortable with devoting to a design and take it from there! (Plus it'll still make a great background if you want to take food or drink photos against the wall!)
Customise it
Columnist and foodie, Pepper Teehankee, also showed us a glimpse of his kitchen wallpaper. Contrary to Karen's more minimalist style, Pepper has chosen a striking orange wallpaper with a sea life pattern that consists of octopi, crabs, lobsters, and blowfish. Perhaps it's a quirky reminder of some of his favourite foods? Either way, it's an adorable customisation of one of his most favourite spaces.
Much like Pepper and Karen, always choose your wallpaper according to your own personal preference. While aesthetic is important to consider, it's also nice to remember that your space is your space, and your preference and design style are the keys that will pave the way to a unique and colourful aesthetic to be enjoyed—in the kitchen and out!
Related: Home Tour: This Family's Apartment Dazzles With Its Colourful Use Of Wallpaper