Home Tour: By Invite Only Founder Trixie Khong's Pet-Friendly Penthouse In Singapore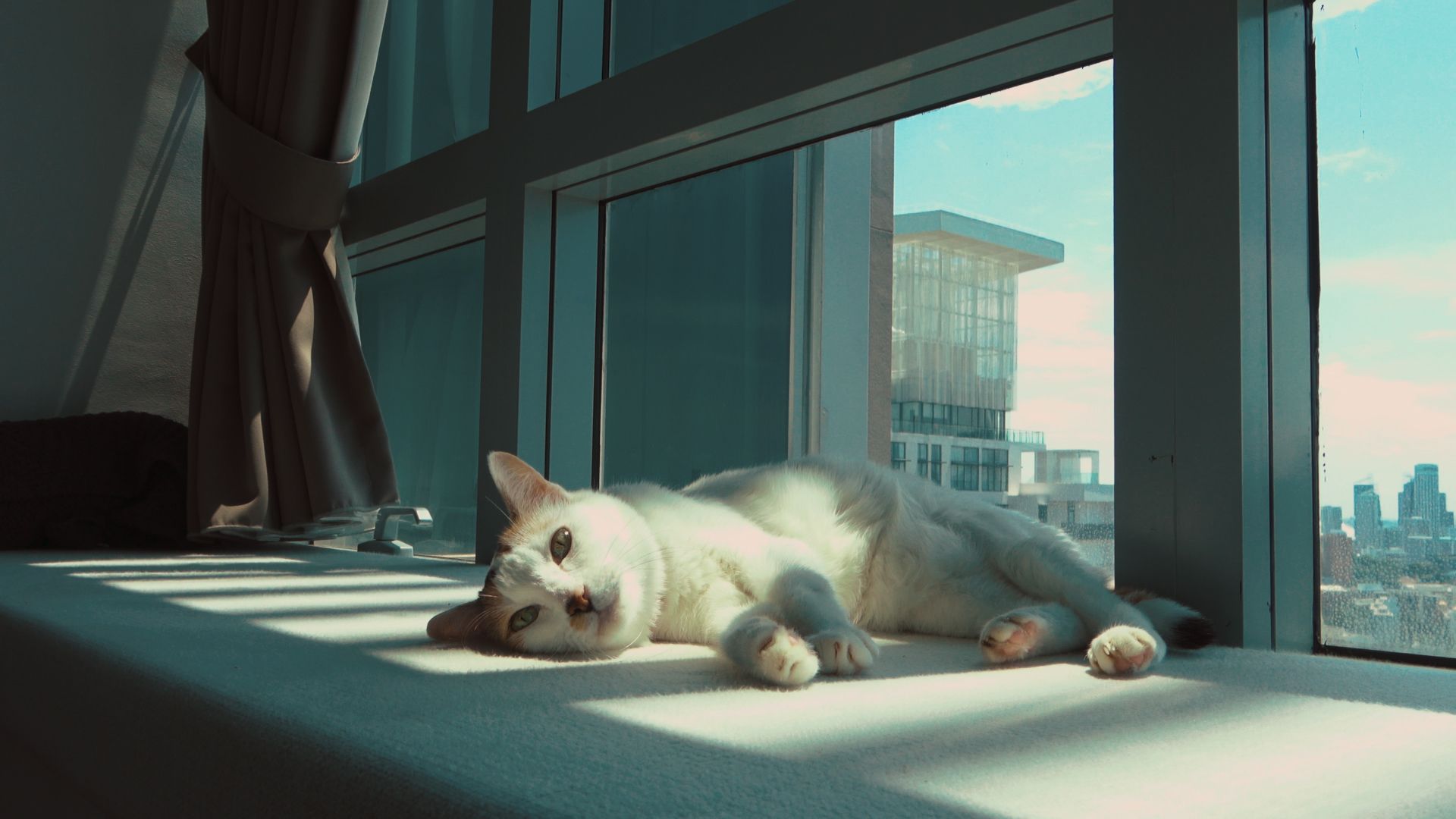 By Hong Xinying
December 14, 2020
Trixie Khong and her husband Steve Shaw aimed to make their apartment a cosy, conducive space for work and play, and also a place where their cats and dog can freely roam
For homeowners Steve Shaw and Trixie Khong, it has always been a priority to make their abode pet-friendly. The couple, who live with two border collies and a cat, wanted to ensure that their fur kids would get along; at times when they don't, the family feline would have safe spaces that it could retreat to.
They worked with interior design firm SYRB to give their 3,500sqft penthouse apartment a pet-friendly makeover while creating versatile spaces with multiple functions. Take, for instance, the spacious open-plan living and dining area on the first floor. Bi-fold doors that separate the living area from the dining zone can be opened up or kept concealed when needed, functioning as a moveable wall that converts the dining area into another guest room.
Watch the video tour of their home here:
Steve's study on the second storey has been designed as a calming, conducive environment that also looks out to amazing views of the city skyline. On the same floor, a cosy corridor has been fitted with shelves designed for the cat to safely climb up and take a nap when it desires time away from the dogs.



The master bedroom has also been reconfigured to accomodate a larger walk-in wardrobe with display shelves and drawers that keep the couple's belongings neatly organised. Additionally, a vanity in the wardrobe area features ample space for Trixie's makeup and accessories. "In the morning, our master bedroom is my cat's bedroom, too," quips Trixie. The cat would hang out on the bay window, while Mellie (one of the couple's dogs), enjoys resting on the couch in the lounge area of the master bedroom.
Content Direction Hong Xinying
Videography Nicola Ng
Prop Styling Sarah Ng