What Can You Do With Your Flowers After A Wedding?
Wealth & Giving
March 6, 2018 | BY Grace Ma
Social tech enterprise BloomBack's co-founder Hazel Kweh has come up with a solution that will empower marginalised women at the same time.
Social tech enterprise Bloomback has been sowing seeds of goodwill, but running an e-commerce business was never on Hazel Kweh's radar. The company started off as a volunteer project by Hazel and her elder sister Faith, who was battling retinitis pigmentosa, a group of rare genetic disorders that further deteriorated her already limited eye sight and hearing.
"I was wondering what else I could do to encourage my sister when a girlfriend who was getting married suggested that I take home flowers after the wedding to make them into something useful," recalls Hazel, who previously worked as a Singapore Airlines stewardess and later, a financial planner.
The sisters repurposed the flowers into smaller bouquets and went from door to door distributing them to seniors living alone in the Beach Road area. This inspired Hazel to start social enterprise BloomBack as a one-stop e-commerce platform in February last year with co-founder and chief technology officer Zech Ng. Essentially, BloomBack works with vendors such as florists and corporate gift suppliers, and is also the exclusive distributor of long-lasting preserved flowers using patented technology from Japan.
(Related: 5 Ways To Make Your Wedding Flowers Stand Out)
The company, which is a member of the Singapore Centre for Social Enterprise (raiSE), also seeks to empower women from abusive or disadvantaged backgrounds, and works with non‑profit organisations such as YWCA of Singapore, Breast Cancer Foundation and Daughters of Tomorrow. Hazel says, "We don't guarantee that they'll get a job from us, but we train them in making floral arrangements. They also gain a holistic set of skills needed for running a florist business." Beneficiaries are trained under the company's BloomBack Academy, where they are assigned to courses that include floral arrangement or administration such as handling orders and e-mails, or running an event booth.
Besides Hazel, BloomBack has four other full-time staff, including Faith who heads the operations and volunteers team. There are also four "Queen Bees", beneficiaries who are employed as sales staff on a commission basis. Each of them is assigned a code that they can share with customers who make a purchase with them. "While 10 per cent of every purchase on BloomBack's website goes towards a specific cause or the academy's programmes, a Queen Bee receives the 10 per cent straightaway into her account," says Hazel. "I want the women to have a passive income. This motivates them to find their own customers and follow up with them on future purchases."
(Related: The Storybook Project By Edipresse Media Singapore That'll Make You Tear Up)
One of the Queen Bees, Yvonne Ng, linked up with BloomBack in August last year when her husband was retrenched. Despite her little education and limited skill sets, the mother of two is now able to supplement her family's income, thanks to the company's training in direct sales. When she completes her training at the academy, she will have the option of listing her own floral creations for sale on the BloomBack platform for additional income. Yvonne says, "I've learnt how to sell flowers, and also how they can be used to make the less fortunate happy. I hope to sell and earn more for my family."
BloomBack continues to collect flowers donated by wedding couples and repurpose them into bouquets to be distributed through charities. Each couple pays at least $100 to cover the transport and material costs incurred to collect, package and deliver the flowers. Hazel says, "We're thankful that couples are very supportive of us and don't mind paying the fee. Even wedding planners sometimes split the cost with them. These like-minded partners have helped BloomBack grow at such a fast pace within a few short months."
Right now, the biggest challenge for BloomBack is managing the business operations and charity programmes while raising funds to expand the team. "We are a lean team, and juggling the business operations and finding suitable people to train the women are key concerns for us. We are talking to NUS Enterprise and raiSE for help in crafting a more structured training programme and looking for people who can volunteer a few hours a week to be trainers. It also takes time to build up our communication with the women so that they would trust us and open up to share how we can better help them."
Hazel's goal is to successfully train 40 women by this year and make BloomBack a game-changing gift portal that disrupts the traditional gift industry with advanced technology such as augmented reality, where customers can see how their floral choices fit into a particular venue. "Many people perceive social enterprise products and services to be old-fashioned and old school. We want to provide a fun, convenient and personalised gifting experience where consumers can shop with ease while knowing that each gift contributes back to society. For the women, we hope to be known as a trusted community for them to unleash their creativity and build their dream online business sustainably."
Trending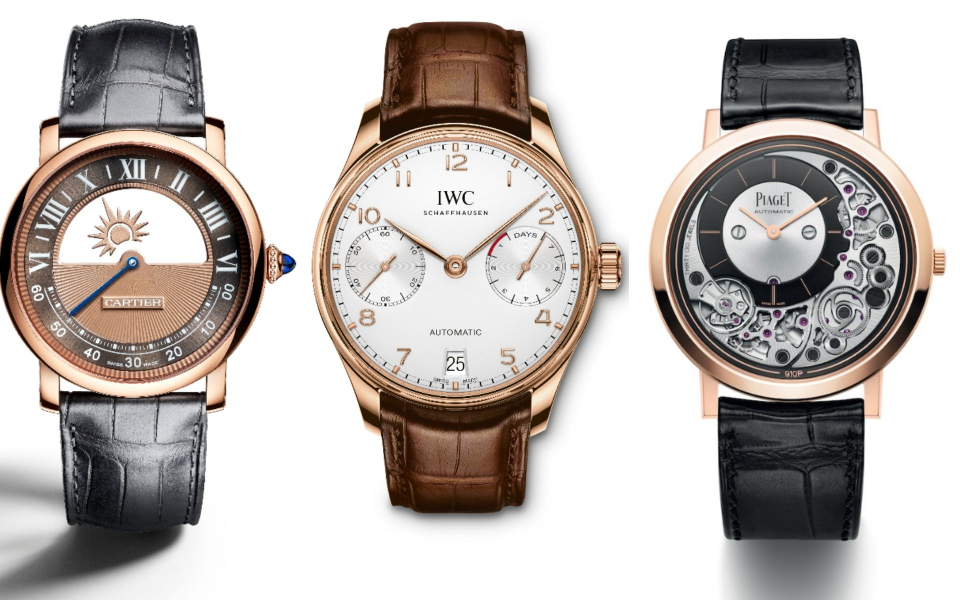 12 Men's Watches For Every Glamorous Occasion
November 10, 2018 | BY Brian Cheong
photo_library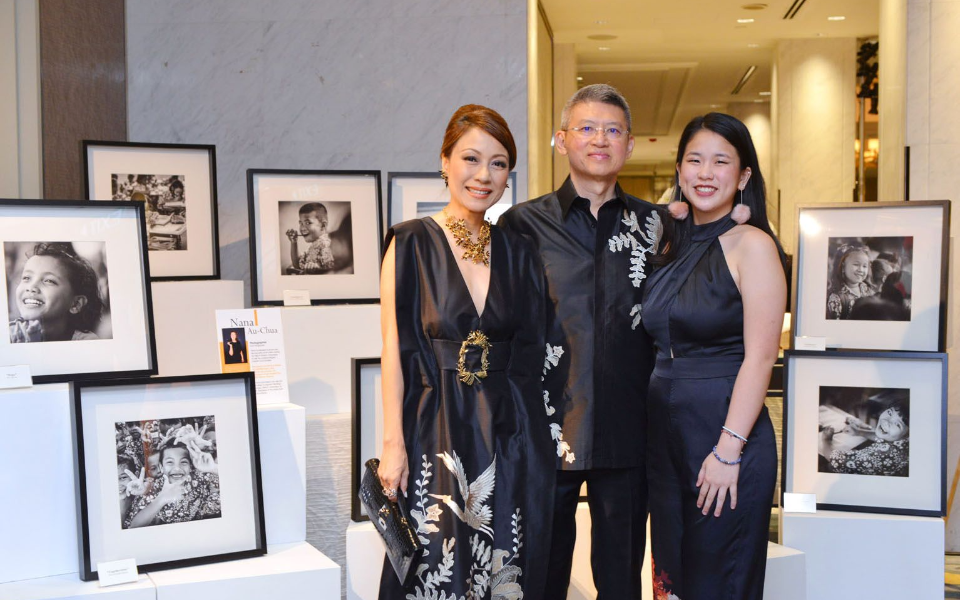 LOAF Gala Dinner 2018
October 30, 2018 | BY Kissa Castañeda
photo_library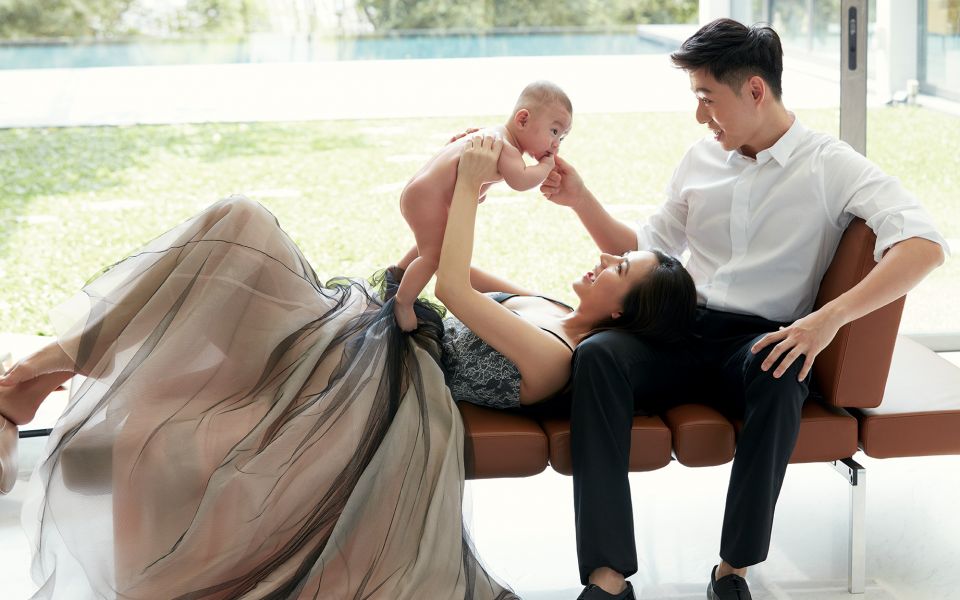 "Instagram, For Me, Isn't About Likes" Says Cheryl Wee
October 30, 2018 | BY Daphne Chen-Cordeiro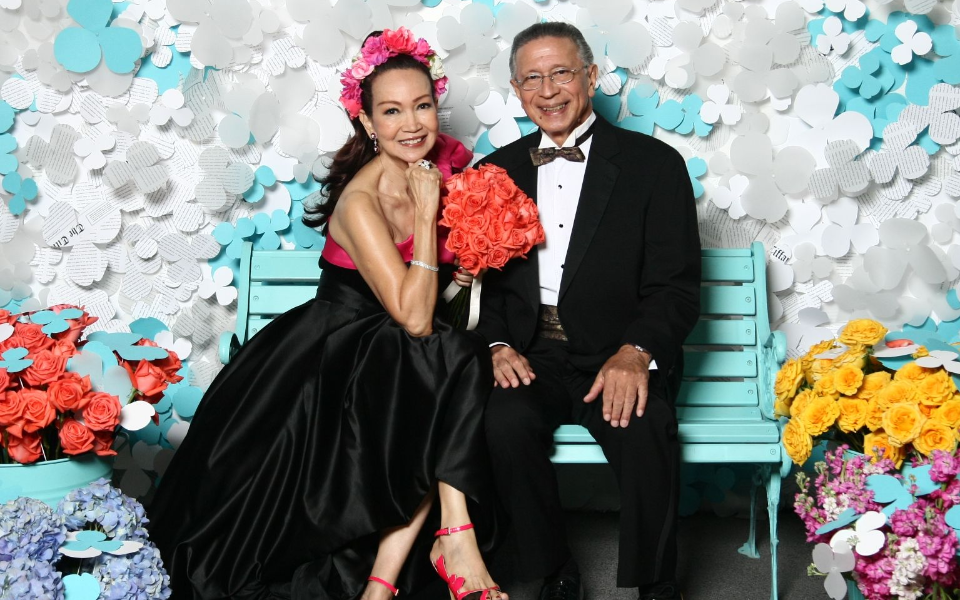 Best Photo Booth Moments From The Singapore Tatler Ball 2018
October 29, 2018 | BY Chloe Pek
photo_library
Celebrating 25 Years With Kim Robinson And Takashimaya S.C.
October 29, 2018 | BY Elizabeth Lee
photo_library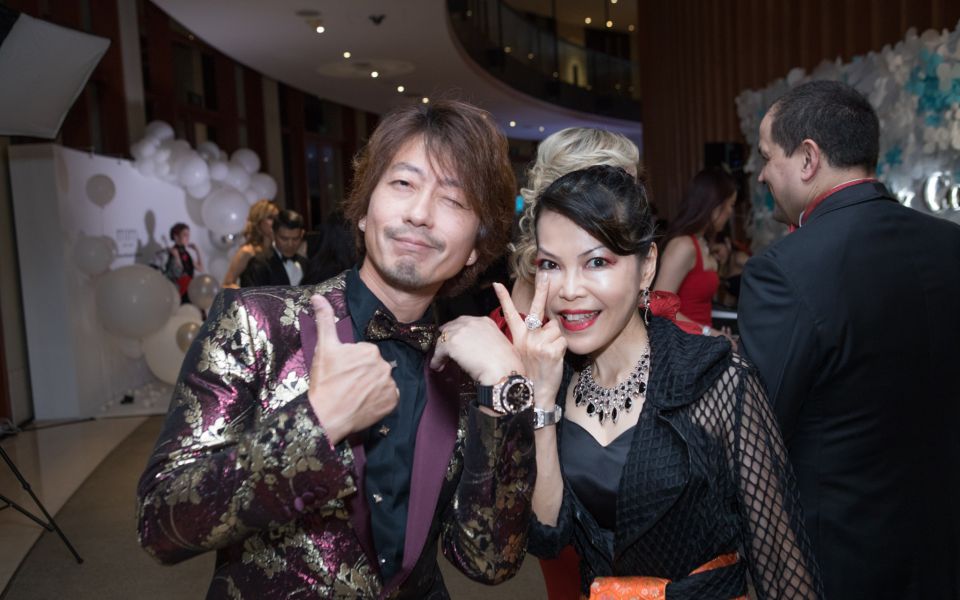 Singapore Tatler Ball 2018: The Bling Report
October 29, 2018 | BY Nicolette Wong
photo_library