The 6 Creative Connoisseurs Who Are Shaping Singapore's Contemporary Culture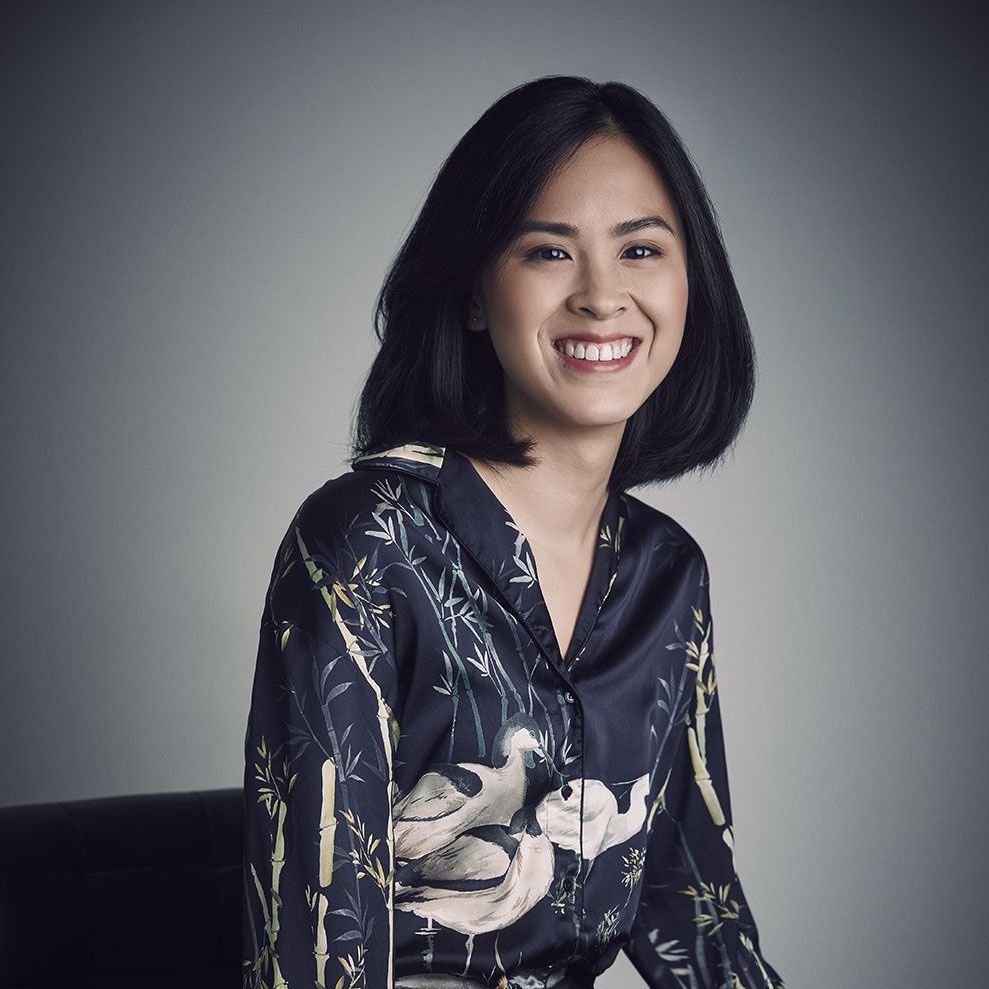 By Chong Seow Wei
January 12, 2015
From indie films and musical gigs, to cocktail culture and the craft movement, a new wave of independents are redefining the arts, culture and lifestyle scenes in Singapore. Here, we speak to a group of passionate culture heroes on their philosophies and goals.
Marcel Heijnen, Artistry and Chemistry
Marcel Heijnen knows no boundaries when it comes to creativity. The Dutch native, who cofounded art-gallery-cum-cafe Artistry and design collective Chemistry, is a polymath, carrying the titles of artist, musician and designer.
Marcel's worked as a freelance graphic designer here in 1998 after leaving a comfortable job with Philips Electronics in Hong Kong. With a fellow designer, he founded Chemistry in 2000 to perform agency-level projects.
In 2012, the concept of Artistry struck him while he was on sabbatical to focus on personal projects in visual arts and music. Initially intended as a venue for artists to hold solo exhibitions and break into the local art scene, Artistry's success as a live gig venue was something Marcel did not expect.
"Being a musician, I thought I'd install a nice sound system so that we could have singer-songwriters perform once in a while, but that part has completely taken off. It's as though we filled a void."
Art exhibitions and live performances now colour the days and nights of Artistry, with attention from a close to full-house audience on most occasions.
The artist in Marcel has also led him to participate in the Affordable Art Fair last November, where he exhibited a series called Residue, as one of the artists at the Artistry booth.
Joanne Lim, The Letter J Supply
Art isn't anything new to joanne lim, founder of The Letter J Supply and a graphic designer by training. And through her online paper goods and customised calligraphy store, she aspires to inspire through the power of the written word. "Words are powerful because when you string different words together, they can either kill or heal. By placing words onto paper and making them tangible, they are given more power."
During a vacation in New York City in 2013, the Temasek Polytechnic graduate trained with notable calligrapher Eleanor Winters and began showcasing her sharpened skills on Instagram last January. "People started asking if I did customisations or brand logos, which made me realise that there was a market."
Her career has since skyrocketed and she now calls a quaint studio in Shaw Towers her second home. "Being independent allows me to be organic about things and having my own space allows me to do whatever I want."
In the pipeline is a collaboration with homegrown contemporary womenswear label Ong Shunmugam that will launch in the second half of this year. "Priscilla Shunmugam approached me and discussed the idea of calligraphy on dresses, which I never thought was possible. This means words need not be just on paper, and the possibilities are exciting."
Kan Lumé, filmmaker
He may not be a trained director or have the luxury of big film budgets, but Kan Lumé (pronounced "karn lu-may") has unequivocally risen to become one of Singapore's most promising new-generation filmmakers. His debut feature film, The Art of Flirting, was made with just US$150, shot over two days and starred two "non-actors". Yet, the recognition it received at international film festivals in Belgium, Germany, Toronto and South Korea, and by way of awards—the film bagged the Best Asean Feature at the 2005 Malaysian Video Awards—evinces the greater crux of content over big budgets.
Asked to sum up what he does, the film and television graduate of Australia's Bond University drily replies: "Kan Lumé makes films with non-existent budgets, yet managed to win a few international awards. Either he is lying about the budget or his homespun, handmade films contain some kind of magic." Or maybe, a bit of both.
Oftentimes, his props are "whatever is available" at film locations and thus cost him nothing. He also continues as a two-person crew, where he takes on the roles of producer, scriptwriter, cinematographer and director, while his wife is his film editor.
Lumé worked at a production house and Television Corporation of Singapore (now MediaCorp) earlier in his career, and guest lectured at New York University's Tisch School of the Arts Asia. Despite relishing the free rein he has as an independent filmmaker, Lumé readily admits that working without funds or a crew is akin to "building a spacecraft in my backyard and expecting it to fly to the moon".
Like several notable homegrown filmmakers, Lumé strives to create films that are honest, compelling and relatable despite the sensitive topics discussed in many of his films—this includes human sexuality in his second feature Solos and life as a struggling artist yearning but unable to gain support from anyone in Dreams from the Third World.
His latest film, Singapore Girl, which premiered at the 25th Singapore International Film Festival last December, is less controversial. It tells of how a Singapore Airlines flight attendant with Pinkerton Syndrome falls in love with a Singaporean man and is Lumé's "first optimistic film" in a while.
Talenia Phua Gajardo, The Artling
Chilean-singaporean talenia Phua Gajardo embodies the phrase "beauty and brains". An architecture graduate of London's prestigious Central Saint Martins, she has worked at the world-renowned Zaha Hadid Architects, and now runs her own design company specialising in architecture, interior design and furniture projects.
Talenia, who married art connoisseur and The Hour Glass' executive director Michael Tay last December, also runs The Artling, an online art gallery that aims to elevate the prominence of Asian contemporary art to the world stage. "So many art developments are happening in Asia now," she says. "The Artling narrows everything down, and we aim to become the ultimate resource that people go to for what's new in the global Asian contemporary art scene."
Talenia and her team's combined knowledge of architecture and art also allows the company to provide personalised services including art consultancy, artwork sourcing and curating, and managing private collections.
Last October, The Artling started working with the Singapore Institute of Architects to hold a major architectural design competition for an 8,000sqft pavilion, which will hold an Asian contemporary art exhibition it will curate, to be built in time for the 2015 Formula 1 Singapore Airlines Singapore Grand Prix in September. The contest is part of the SG50 line-up, and is sponsored by OUE and supported by the DesignSingapore Council.
Edmund Wee, Epigram and Epigram Books
From small home-based design agency owner to President's Design Award 2008 designer of the year, chief executive officer, and creative and managing director of two thriving enterprises, Edmund Wee has, in over 23 years, certainly shaped the landscape of the local design and publishing industry.
The founder of Epigram and Epigram Books didn't begin his career in these two fields though, only falling into them after stints as a criminal psychologist with both the Ministry of Defence and Home Affairs and a journalist and design editor at The Straits Times.
With its unorthodox approach to design, Epigram creates corporate identities, collaterals, signages and exhibition displays; in particular, it's revolutionised annual report design by saturating them with visuals, typography, wit and some say even cheek—think publications as an X-Box game or that come with 3D visuals, glasses included.
Branching from it is three-year-old Epigram Books, Edmund's avenue to "champion Singaporean writers and literature" through well-designed books, which goes from having an irresistible title and cover visual to ensuring paper and printing quality are top-notch. Driven by the "intense pleasure" of a good book and a "compulsion" for publishing, he continues on his mission to keep local creativity and literature alive.
Ricks Ang, Kitchen. Label
Ricks ang is a believer in creating memorable experiences. He and April Lee cofounded Kitchen. Label, an independent record label, creative studio and publisher of art books based in Singapore and Tokyo (the duo are also bandmates in Aspidistrafly). They are constantly exploring beyond the boundaries of contemporary visual and aural art, especially through music.
Kitchen. Label was founded in 2008 and works with nine other like-minded artists from around the world, fearlessly experimenting with a myriad concepts for each of their releases—be it an art book or vinyl record. Rick's ultimate goal is to deliver to their audiences a holistic aesthetic experience through objects, sounds and visuals in an attention- grabbing and thought-provoking manner.
"The design of an album is important because most people's first interaction with music begins when they are drawn to the cover, before discovering the music for themselves," Ricks explains.
Kitchen. Label's preference for a distinctly abstract, sensual experience has seen it hold three consecutive sold-out label showcases in Japan since 2011. Since the company's popularity soared outside of Singapore, Ricks has observed other local creatives following in his footsteps with overseas collaborations, a move that he sees as exciting and necessary to inject diversity in the local creative scene.