Colour Play: Here's What Hermès Dreamed Up For Your Home At Salone del Mobile 2018
Art & Design
Mesmerising hues and a playful disposition characterise the new Hermès Home collection presented at Milan Design Week 2018.
1
A harmony of hues
Colour is central to the new Hermès Home collection, something immediately apparent as soon as you enter La Permanente in Milan. The museum was transformed into a dramatic setting with soaring structures clad in 150,000 handmade glazed tiles from Morocco rendered in shades of turquoise, amber, sea green, sienna and more. The imposing architecture is meant to contrast the whimsical, detail-oriented pieces that make up the collection. "We wanted to work with scale. Most of the pieces this year are small so we created towering structures; the height is emphasised by the use of stairs in the scenography," says Charlotte Macaux Perelman, co-artistic director at Hermès Maison.
(Related: The Tatler Nose's Voyage Through The Hermès Home Universe)
SCROLL TO CONTINUE
Colour Play: Here's What Hermès Dreamed Up For Your Home At Salone del Mobile 2018
2
Lust-worthy leather pieces
With its history as a saddle maker, there's no escaping exquisite leather details and pieces at Hermès. The maison's theme this year is "play", which each metier, including home, interpreted in their respective collections. We found dreamcatchers and necklace busts made with wood and leather, plus a finely-crafted leather drawer on the Vice-Versa occasional table. Our favourite? The Pli'h series—decorative desk objects crafted out of a single sheet of Bridle leather and held together with four stitches of white linen thread.
3
A graphic game
Classic games also come into play; especially the tangram, otherwise known as the seven boards of skill. Drawing inspiration from this puzzle, Italian artist and designer Gianpaolo Pagni created a mesmerising combination of colours and shapes. This is most evident in the covetable Tangram lacquer boxes—the paint is applied with a sponge to create more depth and a perfectly imperfect finish. The tangram also appears in a hand-woven fabric carefully dyed to result in an alluring mix of pigments.
SCROLL TO CONTINUE
Colour Play: Here's What Hermès Dreamed Up For Your Home At Salone del Mobile 2018
4
A walk in the garden
Tableware is always a highlight of the Hermès Home collection and this year was no exception. While it's called "A Walk in the Garden", you won't find the typical botanical prints here. Instead, you'll discover a playful rendition of twigs and leaves juxtaposed with lattices and herringbone motifs. Created by artist Nigel Peake, these freehand drawings have a feeling of child-like liberation. Featuring happy colours including bright orange, leaf green, buttercup and Prussian blue, you'll surely have fun mixing and matching these porcelain creations.
5
City life on show
Urban life is also reflected in the collection, especially in the Périmètre porcelain pieces. Bricks, louveres and palisades are graphically rendered on trays and vases, all in exuberant hues. Each piece has a "spine" that calls to mind leather burnishing, a signature of Hermès. Lines and grids also feature heavily elsewhere but these patterns are juxtaposed with natural elements—find it in the reinvention of the tartan print by Nigel Peake to the geometric wallpapers and fabrics.
(Related: Should You Dress Your Nest in Hermès?)
Trending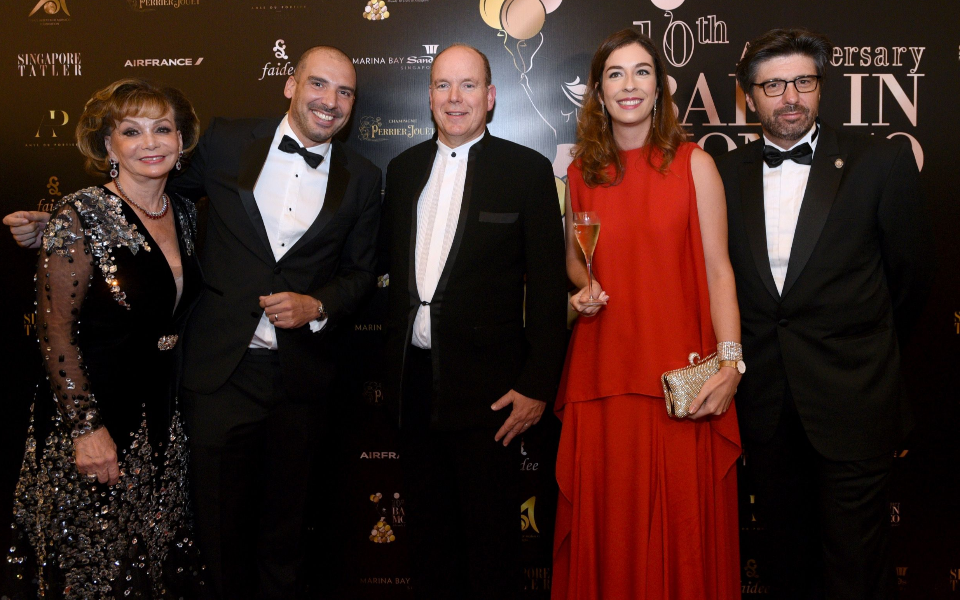 10th Anniversary Ball In Monaco
November 12, 2018 | BY Terence Lim
photo_library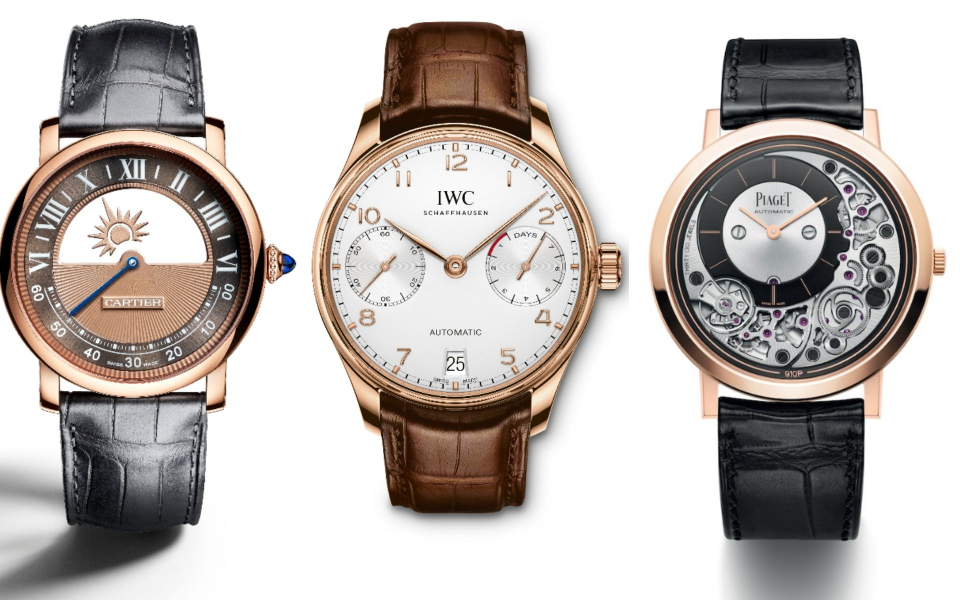 12 Men's Watches For Every Glamorous Occasion
November 10, 2018 | BY Brian Cheong
photo_library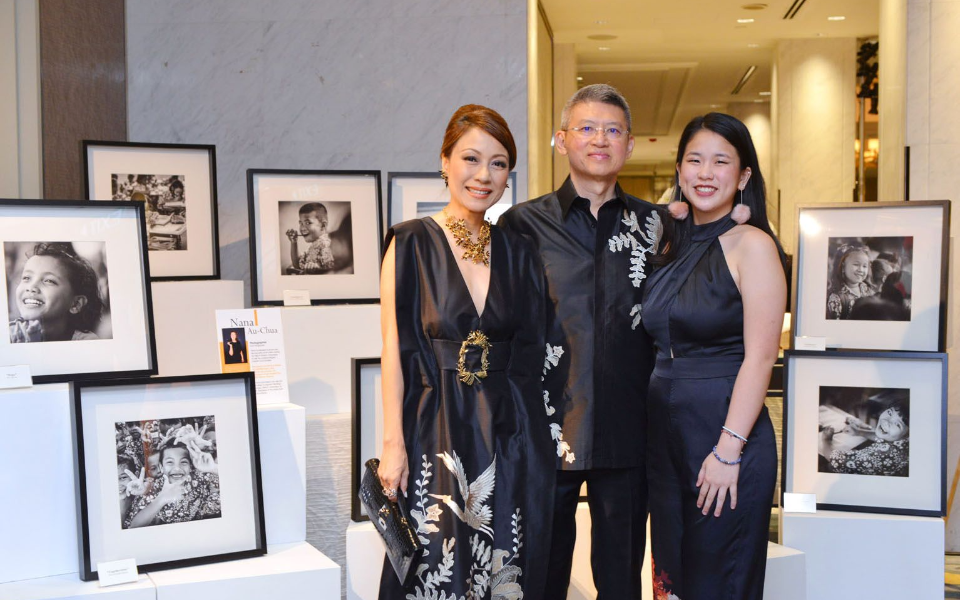 LOAF Gala Dinner 2018
October 30, 2018 | BY Kissa Castañeda
photo_library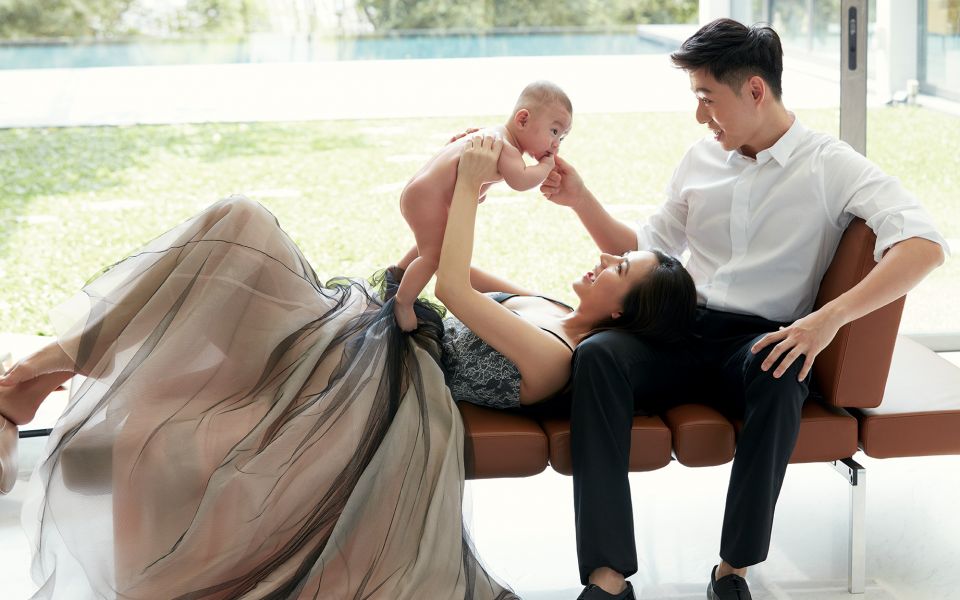 "Instagram, For Me, Isn't About Likes" Says Cheryl Wee
October 30, 2018 | BY Daphne Chen-Cordeiro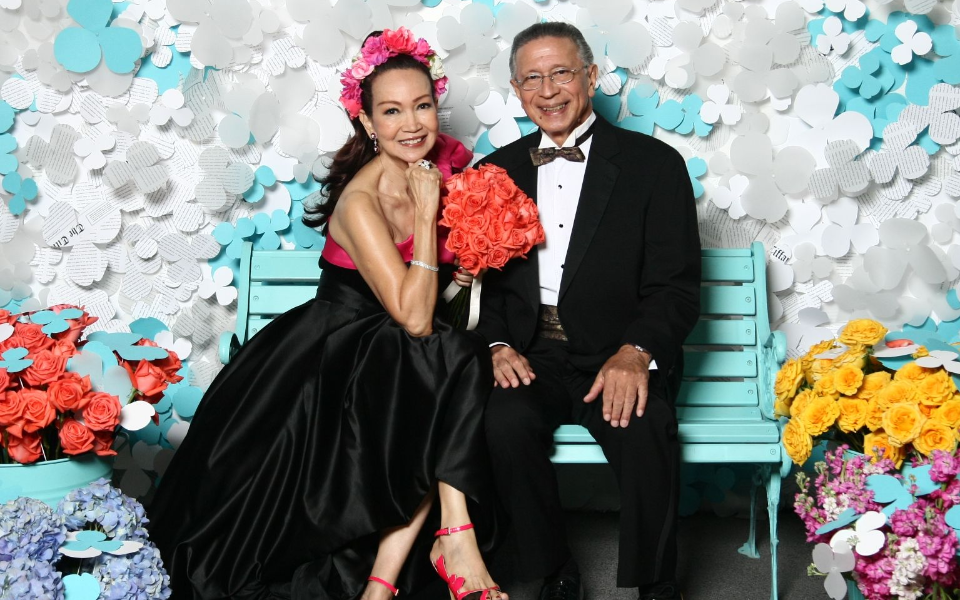 Best Photo Booth Moments From The Singapore Tatler Ball 2018
October 29, 2018 | BY Chloe Pek
photo_library
Celebrating 25 Years With Kim Robinson And Takashimaya S.C.
October 29, 2018 | BY Elizabeth Lee
photo_library