Made With Passion: Angelina Tan & Desmond Ngiam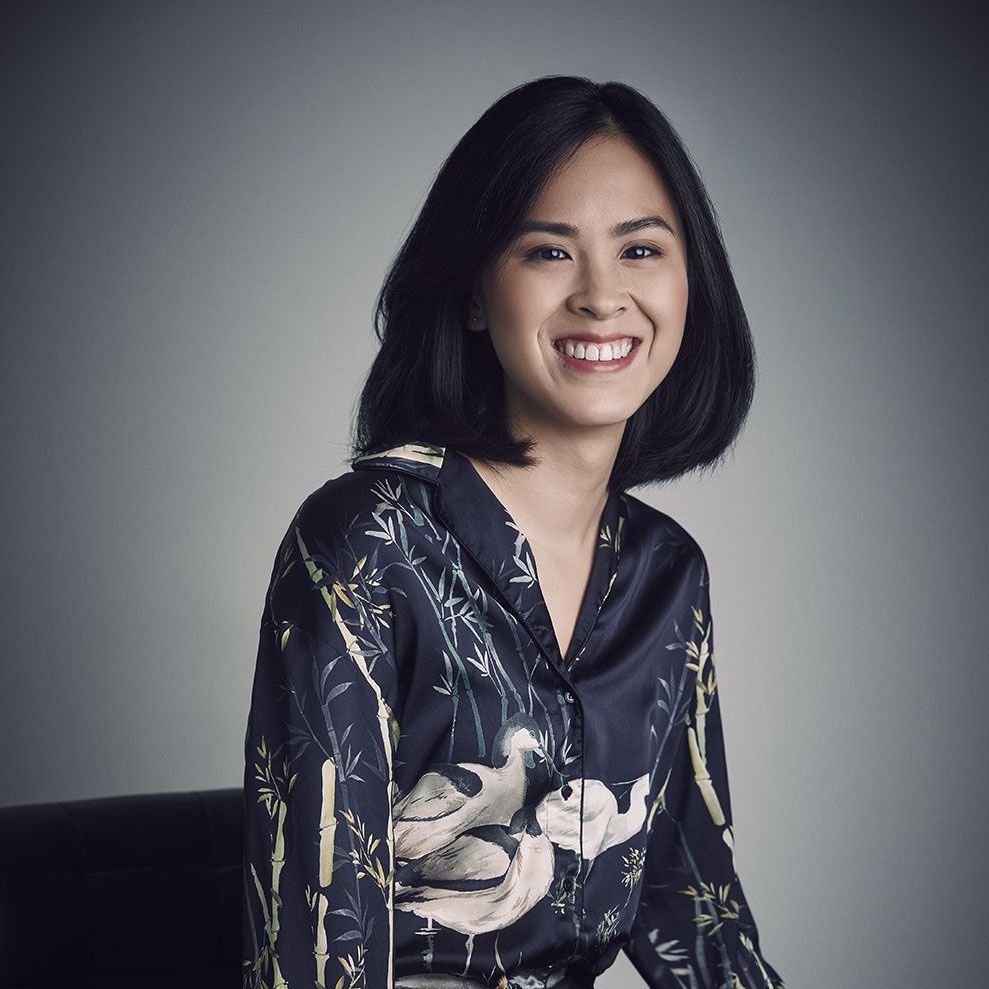 By Chong Seow Wei
June 13, 2018
When Angelina Tan first met Desmond Ngiam, she was captured by his sincerity. Now, the fun-loving couple is planning their September wedding from two separate cities, declaring that when there's communication and room for independence, physical distance is narrowed
A Surprise Proposal
"I started planning the proposal about six months before we headed to Bali last September, because I knew I needed time to lock down a venue, photographer, and videographer, and coordinate all of them. I had already asked Angelina's parents for her hand in marriage, but I think she wasn't expecting a proposal until this year! On the day of the surprise, I was pretty calm right up to the dinner set-up, which was so elaborate that I feared it would give my intention away. Thankfully, I managed to shift Angelina's attention elsewhere and pulled off the surprise proposal successfully! "
— Desmond
The Wedding Plan
"We knew from the get-go that we wanted our wedding to be modern, elegant and dreamy with a personal touch, so we chose venues and vendors accordingly. We met the vendors and selected what we wanted before Desmond's six-month secondment started last November in Bangkok. We also both hold regional roles at work and follow different time zones, so we text and rely on Pinterest to communicate our ideas to Emmalyne Pang, our planner from The Wedding Entourage, weekly.
We've also divided up our other tasks—Desmond's in charge of our pre-wedding photo shoot in Italy and our wedding photographer and videographer, while Angelina works closely with our planner and florist, Boenga, for actual-day decorations. We talk a lot too, and check in with each other before making any final decisions."
— Angelina and Desmond
The Greatest Support
"The biggest challenge about the planning the wedding is that we're in two different countries, but we've learned to communicate better. Also, thank goodness for FaceTime and WhatsApp! Our family members have been very supportive as well and give us advice about the traditions [we need to uphold].
My parents (Tan Khar Nai and Tan Kong King) have also been accompanying me to my gown fittings, with my dad choosing the cloth for my tea ceremony cheongsam, while Desmond's parents (Ngiam Mia Ngee and Angelina Tan) are helping us to settle into our first marital home comfortably. "
— Angelina
The A Team
Wedding Planner The Wedding Entourage
Bride's Outfits Oscar de la Renta and Jessicacindy
Groom's Outfits Bespoke
Floral Decorations Boenga
Photography Trouvé
Videography Ark Moments
Hair & Make-up Shaun Lee
Pre-Wedding Shoot Locations Ravello, Amalfi Coast and Val d'Orcia, Tuscany
Solemnisation Venue Alcove at Caldwell House
Wedding Venue The St Regis Singapore
Photography Darren Gabriel Leow
Fashion Direction Desmond Lim
Hair Grego/Indigo Artisans, using Keune Hair Cosmetics SG
Make-up Larry Yeo, using Laura Mercier
Location Six Senses Duxton
Photographer's Assistants Chong Ng and Kat Midori
Stylist's Assistant Joey Tan
This article first appeared in the 2018 issue of Singapore Tatler Weddings.