Adrian Peh: How I Popped The Question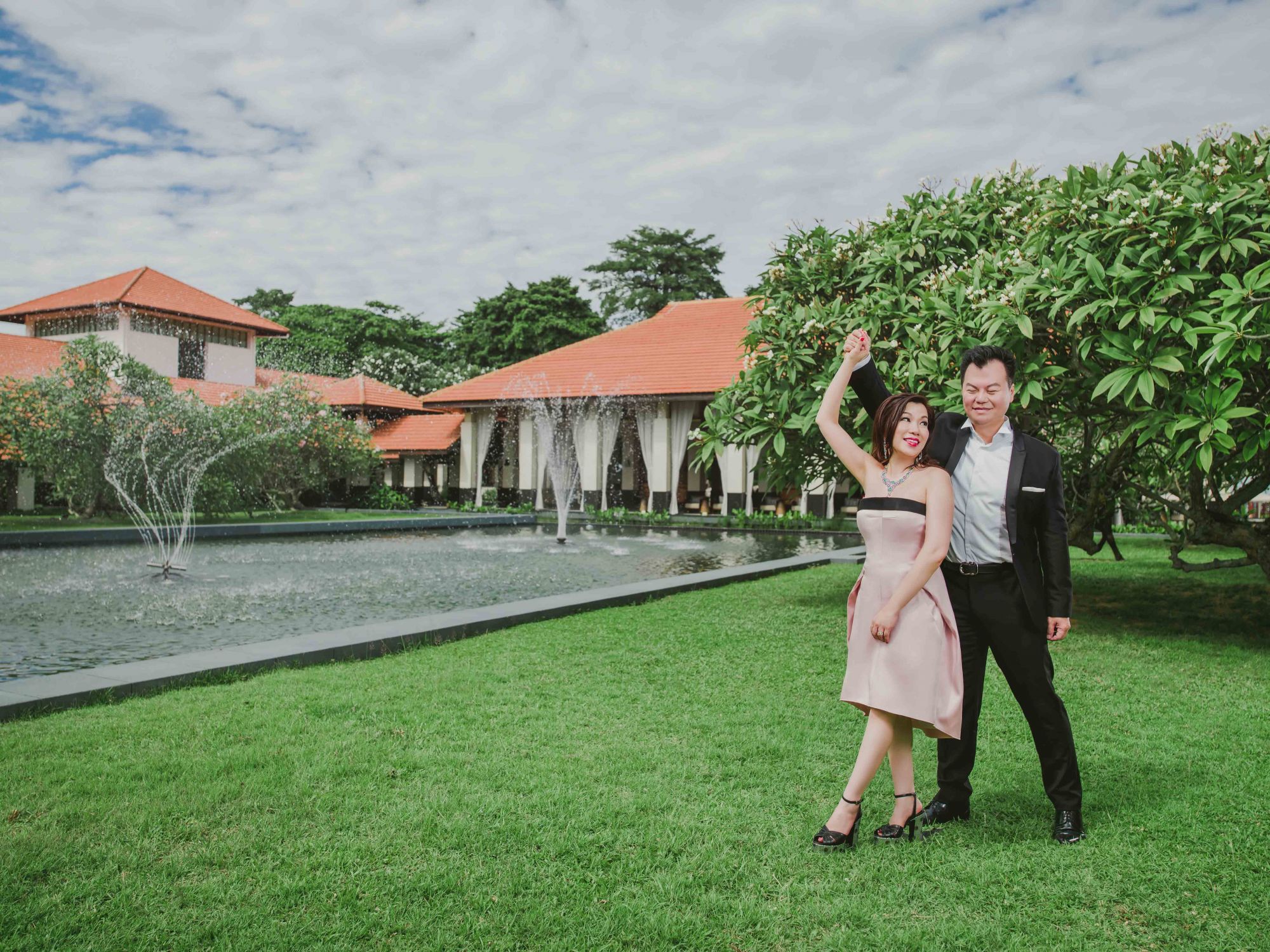 In this three-part series, society's married couples recount the moments leading up to their magical proposals.
In the Fall/Winter 2016 issue of Singapore Tatler Weddings, society's married couples (including one soon-to-wed pair) share heartwarming tatler_tatler_stories of their marriage proposal, and we discover that planning the perfect proposal takes a good amount of legwork, and indeed, some element of espionage! Here, they recount the moments leading up to that magical proposal.
Susan and Adrian Peh
Partners at their law firm Yeo-Leong & Peh, Adrian and Susan have been married for 29 years. The amiable couple have three children, Melissa, aged 26, Bertrand, 24, and Desiree, 22, who are all lawyers
How did you meet and what attracted you to him?
Susan We met in law school at the National University of Singapore. He is a caring man, the responsible sort who would go the extra mile for someone. He also has a calm demeanour, is very down-to-earth, practical and smiles a lot.
What did you look for in a wife and did she reflect those qualities?
Adrian Someone I was comfortable with and who could share my values and ideals. Susan reflected those qualities. She is also kind and thoughtful, confident yet humble, and she's musically talented.
How long were you together before he proposed?
Susan We were in law school together for four years but started dating in the last two years.
(Related: Irwin Lim: How I Popped The Question)
What's the strangest marriage proposal you've come across?
Susan I read about a man who, wanting a more novel way to propose to his girlfriend, placed the ring in a strawberry milkshake. She gulped it down unsuspectingly in a race with her friends to see who could drink the fastest. Unfortunately, the ring spiralled down and landed in her gut!
(Related: The Making Of The #SGTatlerBall2016: A Photo Exhibition)
How/when did you know you were ready to take the leap?
Adrian We were in a study group in law school and got to know each other very well during that time. After graduation and during our pupillage, we dated and spent a lot of time together after work and during the weekends. At that time, we started to discuss our future plans.
How did you choose the time and venue for the proposal?
Adrian I was a member of a club at the then Dynasty Hotel (now the Singapore Marriott Tang Plaza Hotel) and we used to frequent the place to listen to music. It was on her birthday.
How did you decide on your proposal ring?
Adrian It was a simple diamond solitaire ring which reflected her taste and the times.
(Related: #SGTatlerBall2016: The Arrivals)
How did you calm your nerves in the moments leading up to the proposal?
Adrian The setting was was very relaxed so there was no need to calm my nerves. I ordered her favourite roses as well as white lilies which symbolise her name.
Read the full story of how Adrian proposed to Susan in the Fall/Winter 2016 issue of Tatler Weddings.
Styled images: Bryan Jean Photography
Other images: Courtesy of respective couples
(Related: #SGTatlerBall2016: Photo Booth Fun)