10 Ways To Bring Singapore Design Home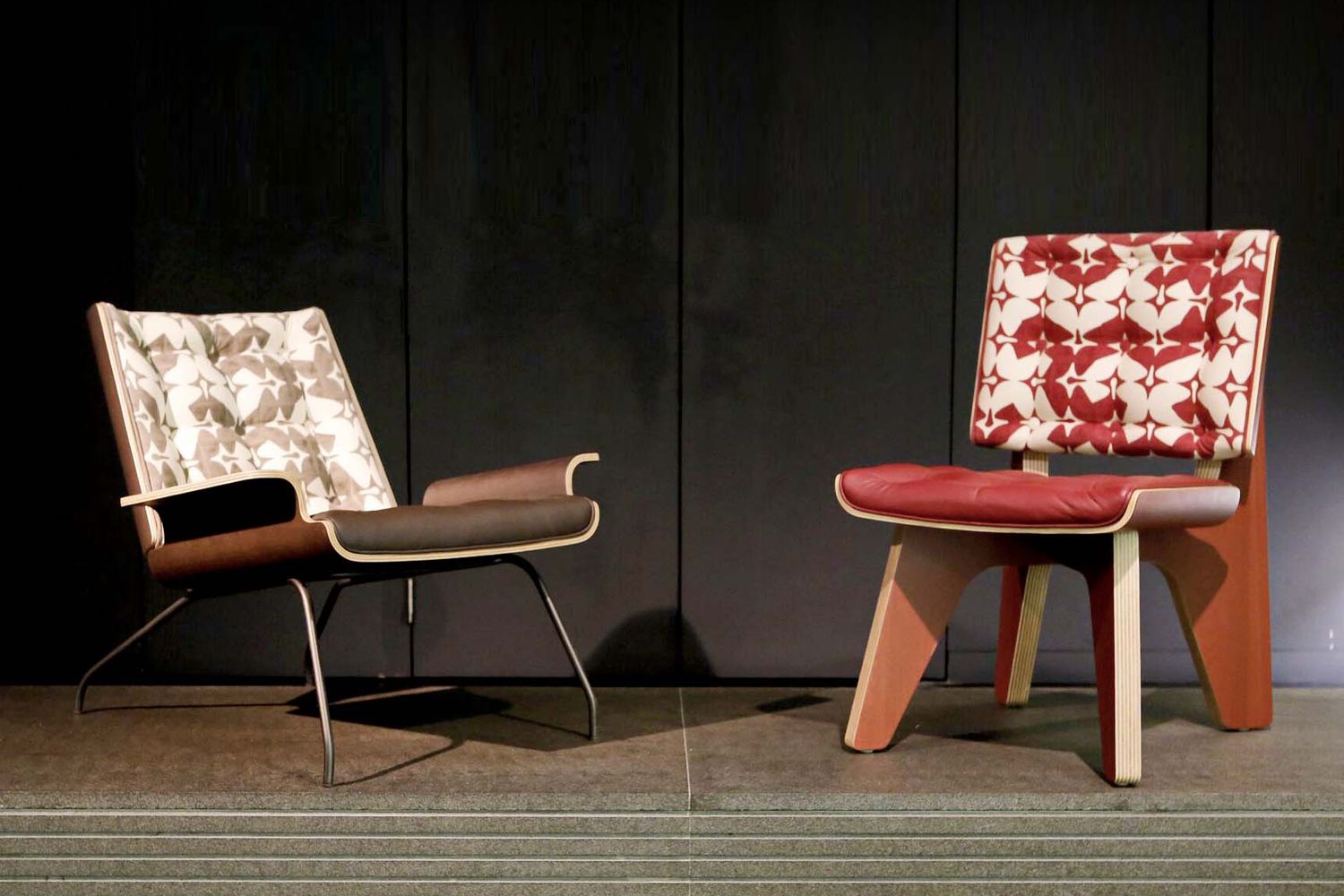 By Hong Xinying
August 04, 2017
From furniture pieces to covetable accessories, look to our shopping edit of pieces by Singapore-based talents.
Metallic Feat
Designed by Lanzavecchia + Wai for Italian firm De Castelli, these side tables will make playful additions to any space. The Scribble coffee table collection features copper, brass and iron shaped into brush-like strokes that dance and twist around one another.
(Related: A Drink With Hunn Wai)
Sleek Geometry
Comprising 11 furniture pieces and decorative objects, the Constellation collection by industrial designer Nathan Yong is defined by elegant lines and the purity of geometric forms. Made of velvet, steel and brass, the vibrant seats on these pieces add a contemporary touch to their streamlined forms; it's available at Grafunkt.
Artful Vessels
Turn any object into objets d'art with this set of accessories by Studio Juju in collaboration with Industry+. Made with acrylic and baked enamel, the Luxury Towers were inspired by the personal ritual of dressing up. House your favourite jewellery and watch pieces within these vessels, these precious collectibles appear as if they're encased in black enamel and floating above the table.
(Related: 50 Most Influential in Singapore Design 2015: The Noteworthy)
Poolside Fever

Up the style ante of your outdoor deck with this statement piece by Design Intervention. Created by principal Nikki Hunt and partner and design director Andrea Savage, the Piña Colada sofa was crafted in collaboration with American outdoor furniture brand Ratana. With its pineapple-inspired rattan exterior, the spiky shaped seat celebrates a sunny mix of resort-style and tropical vibes.
(Related: Andrea Savage's Home is a Kaleidoscope of Vibrant Colours)
Oriental Influence
Designed and produced by Scene Shang, this elegant brass bookend features a plum cut-out that's inspired by the shape of Chinese garden window frames. "I love the dual purpose of this bookend—you can use it to arrange your books, or turn it to style a scene to frame your books and keepsakes," quips Jessica Wong, co-founder of the furniture and lifestyle brand.
(Related: Made in Japan, Designed In SG: 5 Must-Sees At SingaPlural)
Soft Landing
Do you have a penchant for using a virtual reality set at home? Tread safely while being immersed in the wonders of VR—and avoid knocking into your prized vase. The tactile details on this carpet by Olivia Lee help you navigate both the digital and real spaces in comfort, while being a beautiful addition to your abode. Made from acrylic yarn, the Arena carpet from Athena collection was inspired by the ways in which technology changes and influences our daily habits.
(Related: Absolute Must-Sees At The International Furniture Fair Singapore)
Marine Inspiration
Dubbed the Crab and Turtle chairs, these pieces were inspired by the sea life of Bintan. These seats will be launched at Maison&Objet Paris in September, as part of architectural practice WOHA's lifestyle brand WOHAbeing, which comprises four collections that celebrate a sense of place and cultural history—you'll soon get to see these pieces launching at Singapore's National Design Centre in December.
(Related: 50 Most Influential in Singapore Design 2015: Beacons of Inspiration)
Creative Spaces
Carve out your own cosy space with a seat that you can share—while creating a focus zone for some time on your own. This Rair Exterior Baron chaise from Munkii (a local furniture studio helmed by designer Jaren Goh) features two separate seats and an ottoman with a tessellated design on the upholstery.
(Related: This Scandi-Chic Singapore Home Is A Dream Home For Minimalists)
Playful Prints
Add a touch of local flavour to spaces with the furniture and accessories from Onlewo. This particular teak stool is upholstered in the Tiong Bahru fabric; it's one of several textile prints designed by founder and designer Mike Tay, which features that distinctly Singapore influence.
(Related: 5 Reasons To Visit SingaPlural)