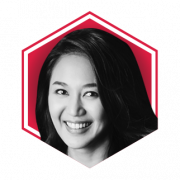 Anna Vanessa Haotanto
There is one question that is constantly on Anna Vanessa Haotanto's mind: how can she get more women to be financially literate? In 2015, the 33-year-old decided to put thought into action by launching The New Savvy, a financial, investment and career platform that in two years, has already gained 200,000 monthly page views and 60,000 e-mail subscribers. During that time, the sought-after speaker at international conferences and her team also had to rebuild the online platform after it was hacked and lost all its data. The New Savvy is now equipped with more built-in features and higher levels of security. Anna is also launching a personal finance app called I Am Savvy and soon, an e-learning platform, to bring her one step closer to answering her question.
The Gen.T 2018 List
50 of the brightest connectors, creative visionaries, influential innovators and disruptive talents in Singapore.