Patron Of The Arts Awards 2019
10 Start gallery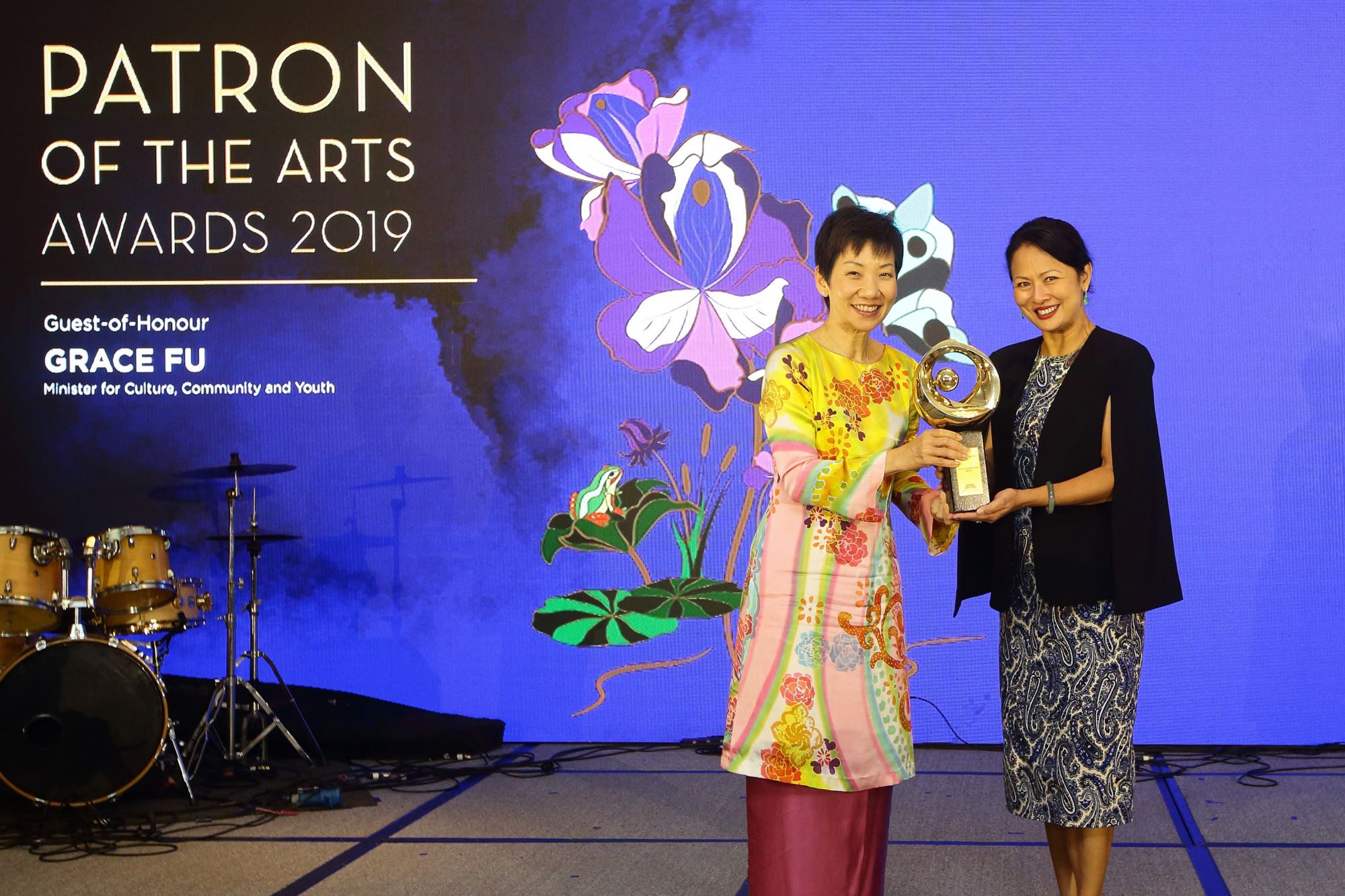 More patrons gave to the arts in 2018. The 383 of them, who had contributed a total of $57.4m in cash and in-kind contributions, were honoured by the National Arts Council (NAC) at its annual Patron of the Arts Awards ceremony and dinner in July. This was one of the highest number of patrons in the 36-year history of the awards.
In-kind giving was also at an all-time high last year. Among them is Orchard Turn Developments for its commitment to showing art at its Ion Art Gallery.
In her speech, minister for Culture, Community & Youth, Grace Fu, also announced a new initiative, which will be launched in the first quarter of 2020, to help arts groups grow philanthropic support.
This year's awards recognised both long-term arts champions including United Overseas Bank Limited (represented by Nicolette Rappa, managing director and head of group strategic communications and customer advocacy), and first-time patrons such as Malaysian businessman Noor Azman Mohd Nurdin (represented by his daughter Syafiqua Noor Azman) who had gifted an art piece to the Singapore Art Museum.