Why Every Sake Lover Should Be Excited About IWA's Singapore Debut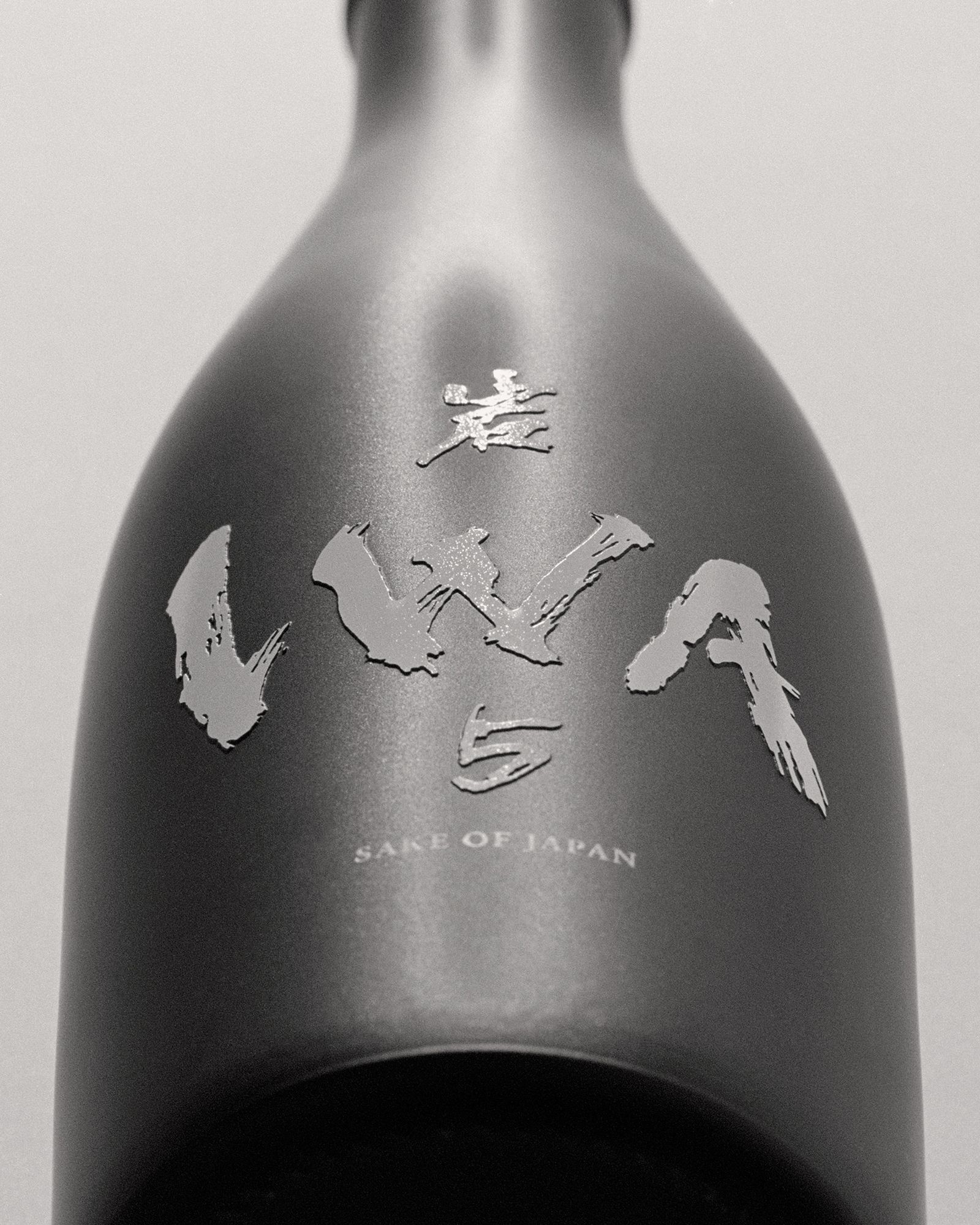 The brewery's premiere IWA 5 blended sake by former Dom Perignon cellar master Richard Geoffroy aims to also be the ideal complement whatever the cuisine
The beauty of any prized tipple is seldom based solely on its merits as an isolated pleasure. More often than not, it is the drink's broad appeal and versatility that will win it new fans and a place at today's increasingly global dinner table.
Such is the appeal of the recently launched IWA 5 sake, one of the most provocative and potentially game-changing alcoholic beverages to hit the market in the last decade.
Its uniqueness is ground-breaking yet subtle. For the most part, it is as traditional as the drink's thousand-year-old heritage demands. But what will surprise those less familiar with the newfound passions of veteran physician-turned-champagne winemaker Richard Geoffroy is the fact that it is the brainchild of the former chef de cave who's been instrumental to the success of Dom Perignon champagne for over three decades.
A frequent visitor to Japan since 1991, Geoffroy decided to set up his IWA brewery in the town of Tateyama in Toyama Prefecture; in partnership with Ryuichiro Masuda of family-owned sake brewery Masuda Shuzo, Japanese architect Kengo Kuma who built the brewery, and renowned industrial designer Marc Newson who designed the bottle.
Most notably, though, is the brewery's unique style of sake, which is well-represented in its maiden release, the IWA 5. Defined not by a specific rice variety, province or polishing ratio, but by the deceptively simple fact that this is a blended sake, the IWA 5 comprises three varieties of rice (Yamada Nishiki, Omachi and Gohyakumangoku), five strains of yeast and the regimes of fermentation.
(Related: Tippling Club Launches Tippling Sake That's Made Using Wine Yeast)
"Sake making has been the project of perfecting a single brew for one thousand years or so," Geoffroy reminds us, noting as well the elaborate and infinite options available. "Early on, I humbly figured out that one had to push the envelope further to achieve greater balance and complexity; that blending IWA 5 was the one answer, alongside the existing levers of rice polishing and bottle maturation," he expounds. The ensuing product is complex but not overpowering on the palate, a sake he likes to describe as being true to its origin yet truly international in its appeal.
Geoffroy has long been famously obsessed with the versatile qualities of an exceptionally harmonious blend and its ability to adapt; it's an ethos he exalted at Dom Perignon. Searching for a similarly salient example, he eventually found it in the potential of a "radiant sake", one that he asserts could not be achieved with a single brew. Blending, he explains, adds a fundamental aspect to the established paradigm of rice polishing. In a nutshell, the more blended the sake, the more harmonious it would be.
COMBINED ADVANTAGE
Elaborating further, he shared how harmony is the "satisfying combination of the different parts of sake", and needs to be about achieving balance, complexity and completeness, and a seamless flow, not forgetting a good embrace. "I do believe harmony is a play between the opposite and the complementary, the summation of a multitude of micro tensions. The more elements to it, the more accomplished and robust the harmony," he affirms.
If, however, one got the idea that this is part of the pursuit of a perfectly harmonious product, Geoffroy was quick to quell the notion, asserting how the making of IWA 5 remains an ongoing experimentation, a strive for harmony, never quite reaching perfection.
(Related: How Mortlach Distillery Makes its Unique and Expressive Whiskies)
To be sure, IWA 5 is meant to be a versatile sake that's deeply rooted in Japan. "Versatility is not here by default but by virtue," he emphasised. It is a sake that's able to "raise itself" to match the food it is paired with, and "in most cases, whatever the dish, and whatever (its) origin" starting with the foods of Japan, "then expending in concentric circles to rest of Asia and rapidly to the rest of the world".
It's a bold endeavour but one that reflects the evolving international appeal of sake. Already well-received in Japan since its launch in May, the sake makes its Singapore debut this month at select restaurants. It will be in possibly all Asian countries by the end of the year, save for China as the necessary visit to the country is not currently possible. But China, he assures, is an important market for the company.
(Related: The World's Best Sakes Are Best With Pesto Caprese Or Quiche)
"We started small and very cautious, but we will keep growing; because the project is ambitious enough," Geoffroy declares. It's not a huge project but a little bigger than boutique, he notes, as they aim to target the US market as well. "My ambition is to reach out and embrace the world … however Japanese we are," he adds. It may sound overly dramatic, Geoffroy quips, but he believes the severely under-exported state of sake is a serious issue for Japan, as is the need to "stimulate" and grow the beverage's international demand.
The allocation remains relatively small for many countries, but on top of being available in 120 restaurants across Japan, Hong Kong and Singapore, IWA is still able to maintain a dedicated 60 per cent share of their production to direct consumer sales.
---
IWA 5 is available at selected restaurants in Singapore, the likes of Esora, Sushi Kou, Ushidoki, Terra Tokyo Italian, and Imperial Treasure Tasting Room. To enquire about how you might purchase it in Singapore, email Togiya International.