Where To Eat This Week: Carousel, Neon Pigeon, Café Swiss, Skirt, Nickeldime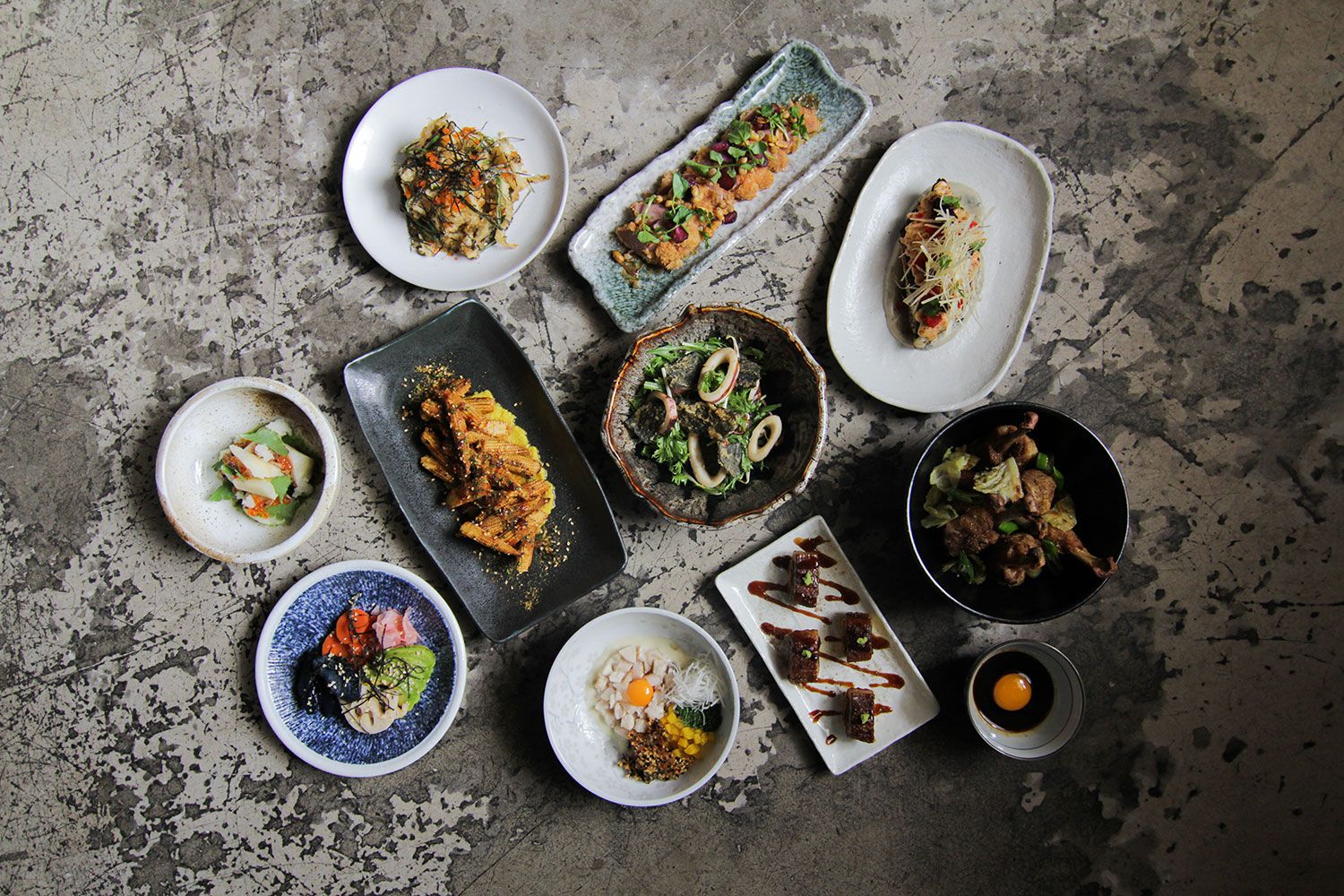 Make the most out of your mealtime with our bite-sized round-up of timely treats. You won't be short of choices this week—from steak restaurants with a ton of meaty offerings to brunch and dinner hotspots
1/5Carousel
The restaurant has upped its dinner spread just in time for Ramadan. Available from May 17 to June 14, look forward to meaty barbecue ribs smoked with applewood, Thai barbecue stuffed squid served with spicy dipping sauce, and the traditional spiced chicken marinated in turmeric and coriander.
There will also be a Turkish spread complete with appetizers and desserts, like eggplant with yoghurt (patlıcan salatası) and the makarna salatası, which is their version of the macaroni salad.
Carousel | Royal Plaza on Scotts, Lobby Level, 25 Scotts Road,S(228220) | 6589 7799 | carousel@royalplaza.com.sg
2/5Neon Pigeon
Spring means it's time for a new menu for head chef Justin Hammond and chef de cuisine Dennis Smit, who have crafted 12 new dishes inspired by Japanese flavours. In the birdfeed section alone, you've got the Pigeon's Pickles, made with cured carrots, eggplant, lotus root and nori, as well as the Hamachi tartare, where the fish is lightly salted and torched for a smoky finish.
New additions to the seafood include the barramundi infused with two kinds of miso, before it's grilled and topped with a spicy and torched mentaiyaki sauce. For the Meat 'N' Poultry, the duck tonkatsu is the one to try. Instead of the usual pork, the chefs use duck that is sprinkled with ponzu sauce to cut through the richness.
Neon Pigeon | 1 Keong Saik Rd, S(089109) | 6222 3623 | info@neonpigeonsg.com
3/5Café Swiss
You'll have your fill of meats (and more!) at the restaurant's Hearty Meat Dinner Buffet, available until May 26. There are so many highlights to choose from, so why not go straight for the good stuff? We're talking about roasted lamb chop, filet mignon and veal schnitzel at the live station.
If your stomach space allows, go for the cheese offerings such as the Swiss cheese fondue and Swiss raclette with potato rosti. Take a break in between with some Chilean black mussels, Japanese scallops, salmon and sashimi, before finishing off with something sweet like the tiramisu cups.
Café Swiss | Swissôtel The Stamford, 2 Stamford Road, Level 2, S(178882) | 6431 6156 | dining.singapore@swissotel.com

4/5Skirt
The restaurant in Sentosa has switched up its concept to modern European serving sharing plates. But don't worry, your beloved steaks and signatures are still part of the bigger menu. These include the wagyu sirloin, Cape Grim beef Tomahawk and Iberico pork chop—deliciously grilled right before you in the open kitchen.
A better option is to opt for the newly introduced Grazing Around menu, which is a good representation of all the tantalising offerings—from the BBQ prawns, crab cakes to your choice of prime cut or fresh catch of the day.
Skirt | W Singapore—Sentosa Cove, 21 Ocean Way Sentosa, S(098374) | 6808 7278 | skirt.singapore@whotels.com
5/5Must-try: Nickeldime River Valley
We might have just found our new favourite brunch place on Mohamed Sultan Road. Helmed by chief executive chef Tim Ashwood, formerly of Wild Honey, he taps into his years of experience to create an inspired menu you wouldn't mind waking up for early on a weekend.
Good for sharing is The Benedicts, which are two perfectly poached eggs atop spongy sourdough bread. He gives the Hollandaise sauce an update with the addition of blood orange for a refreshing finish. He does the croque madame really well, too, and it all starts with the soft and buttery sourdough bread that hide the smoked salmon layered with gruyere and cheddar cheese.
End with something sinful like the spiked orange French toast. It comes with a dollop of dark chocolate ganache, which you can spread on the bread before you eat it with the candied nuts and drunken oranges.
Nickeldime River Valley | 8 Mohamed Sultan Road, S(238958) | 6735 1035 | enquiries@hiddendoor.com.sg