Where To Eat In Singapore This Week: Kinki, The Lighthouse, Thanying Restaurant, So France, Pollen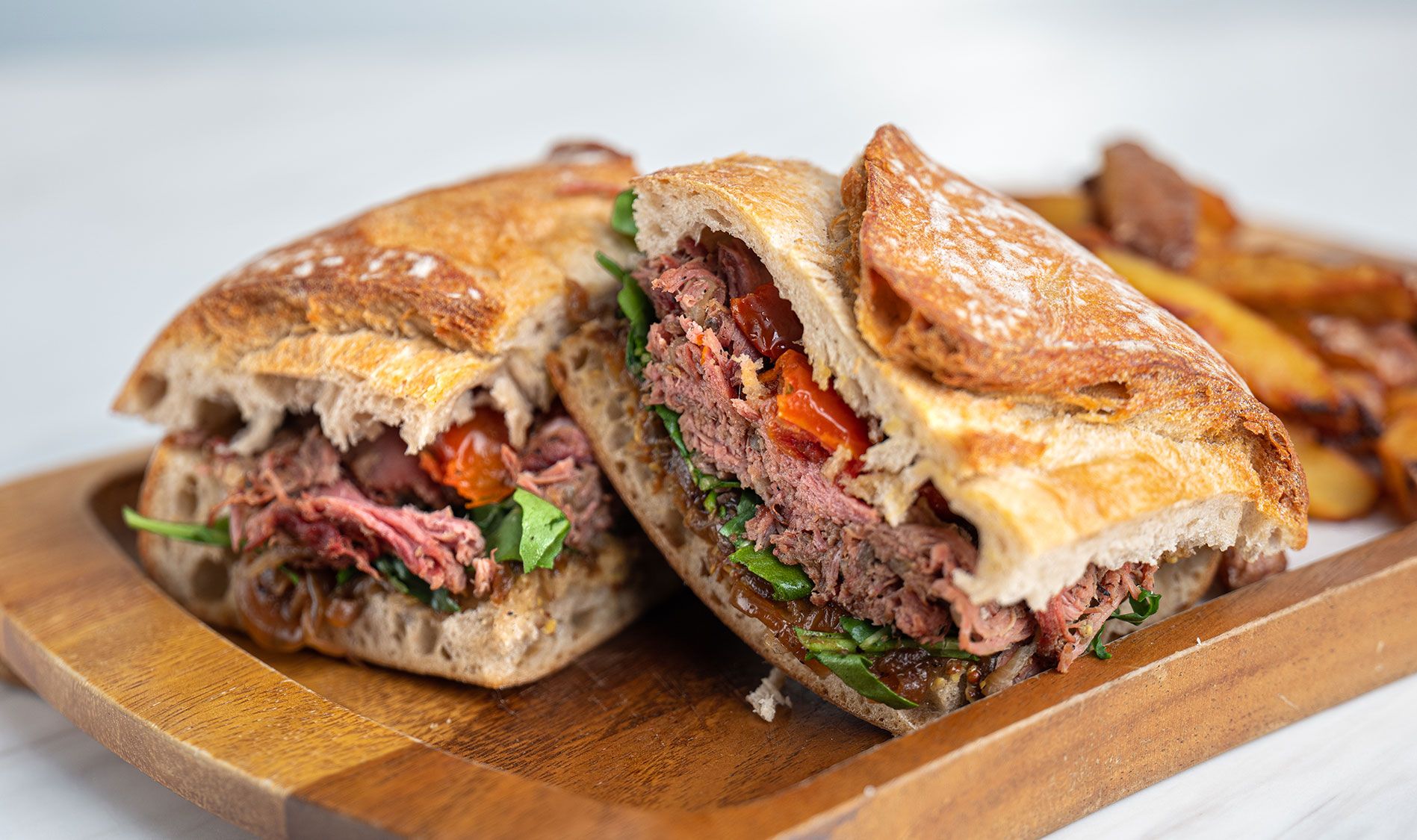 By Dudi Aureus
November 12, 2019
Make the most out of your mealtime with our round-up of timely treats 
This week's offerings are bound to get the week started on a good note, with surprise menus and a guest chef stint by one of Italy's most decorated cooks.
1/5 So France
Master chef of France Frédéric Coiffé and executive chef Nicolas Drouglazet have created a new section on the bistro's menu that puts the spotlight on duck, one of the French cuisine's most prized ingredients.
There are eight dishes to choose from, starting with the classic and well-loved duck confit, cooked to achieve succulent meat and extra-crisp skin. Other options include the duck rillette, served with a side of seasonal vegetables to offset its richness, and the sandwich de confit de canard. It's worth noting that the chefs use the prized Moulard ducks from the South West of France. These are raised free-range and under the strictest regulations to ensure tastier and fattier meat.
So France | 01-51 to 56 Duo Galleria, 7 Fraser Street, S(189356) | 6828 1538 | contact@so-france.sg
(Related: So France Is The French Bistro-Epicerie We Never Knew We Needed)

2/5 Kinki Restaurant + Bar
Do you like surprises? If you do, then Kinki's Undisclosed Menu, which is served on November 12 and 13 (from 7pm till late) is for you. Reserved for a maximum of 20 people per night is a mystery menu crafted by guest chef Katsumi Shimoju, from Japan's famed Kokusho no Shawana restaurant.
A master of the washoku cooking style, he has prepared different menus for one, two and four people. Whether you come alone or with friends, you're assured of intricately crafted dishes made with pristine ingredients and jam-packed with delicate but memorable flavours.
Restaurant, $$, Japanese, Raffles Place

---
3/5 Thanying Restaurant
The Thai stalwart has finally re-opened with a refreshed design. The brighter and livelier ambience makes for an ideal setting to tuck into tried-and-tested classics with family and friends.
Feast on classic dishes such as tom yum goong, brimming with plump prawns, mushrooms, kaffir lime leaves, lemongrass and chilli; black olive fried rice tossed with minced chicken and cooked in a claypot; and green curry with chicken, beef or pork. There's even an extensive vegetarian menu, offering close to 30 dishes for vegetarians and non-vegetarians alike.
(Related: 5 Best Thai Restaurants In Singapore)
Restaurant, $$, Thai, Tanjong Pagar

---
4/5 The Lighthouse Restaurant & Bar
Chef Ettore Bocchia of one-Michelin-starred Mistral Restaurant in Italy is in town from November 12 to 15 to helm The Lighthouse. This means that you get to feast on his signature dishes, served à la carte and on set dinner menus, for a limited period only.
He's one of the pioneers of molecular gastronomy; in fact, he came up with the method of cooling ice cream with liquid nitrogen for a silkier finish. He will incorporate some of his innovative techniques to create the likes of Sicilian red prawns paired with nitrogen-frozen guacamole ice cream, coconut cream and cuttlefish ink waffles for extra bite; and Petunia trout 'Alla Bellagina'. Bocchia elevates this classic Bellagio dish by cooking the fish with cream of rice and topping it with trout caviar.
(Related: 4 Romantic Restaurants Where You Can Pop The Question)
Restaurant, $$$, Italian, Raffles Place

---
5/5 Book Ahead: Pollen
Duckling, Clumsy Hans and Princess on the Pea, will be interpreted through food by talented Danish chef Jesper Danielsen and Pollen's own culinary maestro Steve Allen.
The event, which takes place on November 22 (for dinner) and 23 (for lunch), starts with a tour of the Nordic Christmas display at the Gardens by the Bay. It's followed by a delectable five-course menu, beginning with snacks like smoked salmon tartare on beer crackers and Nordic carpaccio on crispy chicken skin to whet the appetite.
Mains are creatively named after the famed author's stories. The Princess on the Pea comprises green peas atop crispy turbot, with an additional flourish in the form of turbot foam. The Ugly Duckling is the chefs' take on the duck confit, presented lavishly with red cabbage, tarragon and sauce.
(Related: Here's Why Pollen Is One Of The Best Kid-Friendly Restaurants In Singapore Where Your Tatlings Can Dine Like Adults)

Restaurant, $$$, Modern, Marina Bay

---