Top Chefs Alain Ducasse, Anne-Sophie Pic and Jereme Leung To Debut At Raffles Hotel Singapore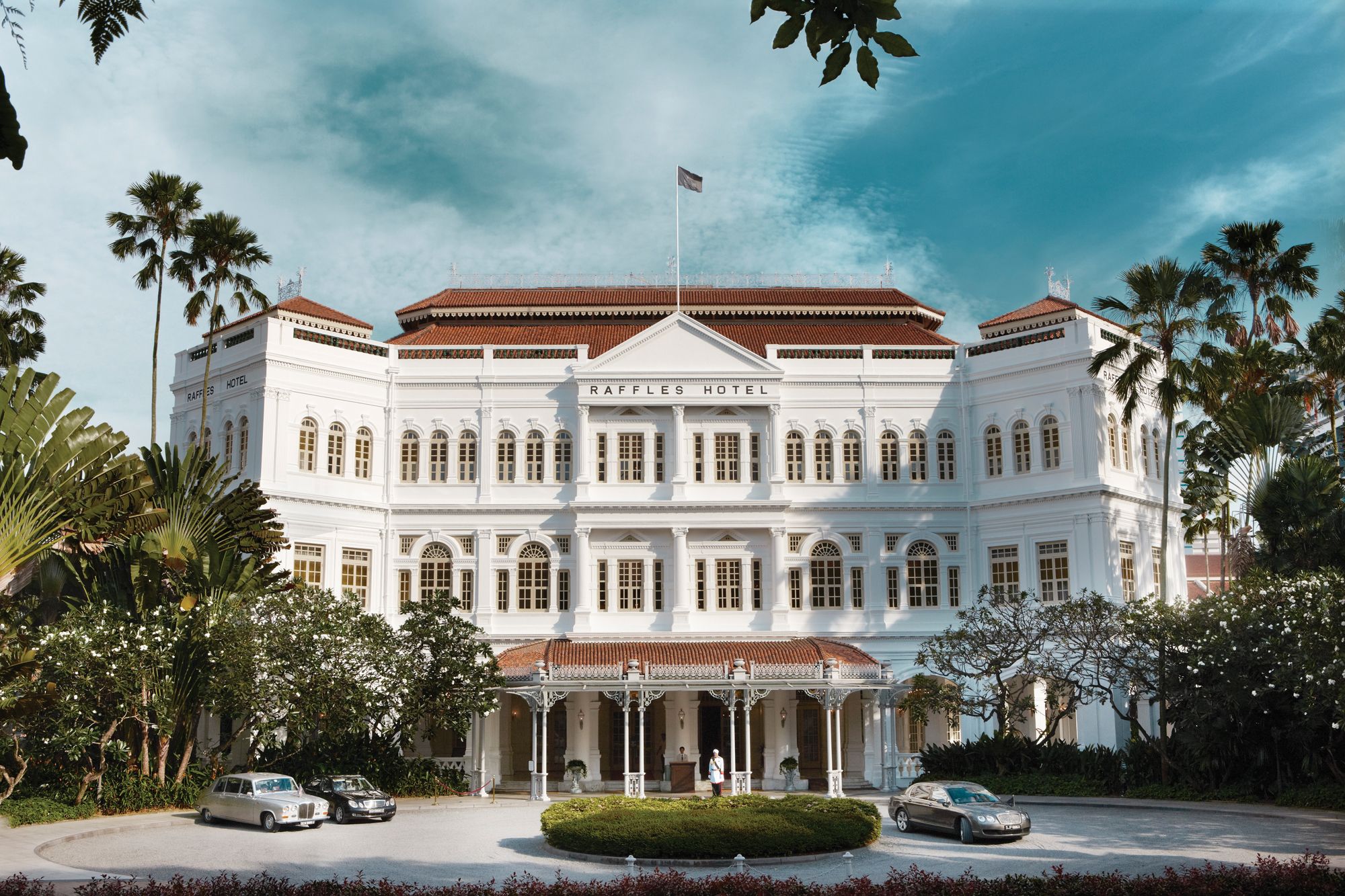 Concepts by these celebrity toques are part of a series of culinary firsts the Grand Dame will be introducing when it reopens next year
Confirming what many have come to expect from the iconic hotel, the Raffles Hotel Singapore today unveiled its new line-up of dining experiences that will include some of the culinary world's biggest names.
"For more than 100 years, the dining venues at Raffles Hotel Singapore have been recognised as an integral part of the vibrant and ever-changing local bar and dining scene, exciting the local community as well as city guests alike," said Christian Westbeld, the hotel's general manager, in a statement. He added that these new additions are in line with the hotel's commitment to offering the highest level of anticipatory service.
The celebrity chefs restaurants in question include the highly anticipated BBR by Alain Ducasse that marks a new chapter in the hotel's popular Bar & Billiard Room (BBR) evolution. The acclaimed chef will be presenting a sharing and grill concept inspired by the European costal regions of the Mediterranean, which is a world's first for him.
"I could not dream of a better location than the landmark Raffles Hotel Singapore to bring the Ducasse restaurant experience for the first time to Singapore," shared Ducasse. My team and I look forward to adding another culinary destination for Singapore's varied international clientele."
The concept continues the 122-year-old restaurant's reputation for being a choice destination for a social feast. It will boast an open kitchen equipped with charcoal grills and wood-fired pizza ovens. Previously one of the city's most indulgent brunch experiences, the Raffles Sunday Brunch will be returning when BBR by Alain Ducasse opens.
Located at the hotel's the main building, La Dame de Pic, Raffles Singapore, will also mark a debut entry into Asia for another top chef. France's Anne-Sophie Pic, whose eponymous three-Michelin starred restaurant in Valance continues a family legacy of serving world-class culinary experiences, has since only had restaurants in Europe. Now diners here won't need to travel that far to savour the chef's unique culinary philosophy, which is said to reflect her search for "aromatic complexity, combinations of flavours and powerful tastes that evoke emotions".
"Making our debut in Asia at Raffles Hotel Singapore is a very natural choice for me," shared Pic. "Like Raffles, the Pic family's culinary heritage spans more than a century."
The contemporary space is also designed to reflect the chef's favourite colours and materials: pastel shades and natural decorative elements such as leather or wood.
Its drinks menu is a diverse collection of pairing options, from wines and cocktails to whisky, sake, dashi and consommés. The wine list, in particular, offers a wide international base but leans towards the French regions with a special focus on Pic's birthplace, the Rhône Valley.
The third notable new addition is yì by Jereme Leung, which welcomes the Singaporean master chef home. Located on level three at the newly restored Raffles Arcade, the contemporary Chinese restaurant, his first full-service dining concept in Raffles Hotel Singapore, will serve Cantonese classics as well as Leung's contemporary adaptations of China's ancient delicacies with a focus on seasonal produce. There's even an immersive "multi-sensory" dining experience to be had in the Experience Room where diners are served "poetic dishes curated to evoke all five senses".
"While I have lived abroad for most of my career, the formative years which I spent working in Singapore and Hong Kong were so important to defining my approach and style of cooking," Leung said. "These dishes reflect what I believe the future of Chinese cuisine should be 20 years from today. "It is not fusion, not 'east-meets-west'; rather, it is about capturing the essence of provincial ethnic Chinese cuisines."
The refreshed Raffles Arcade will also see a vibrant dining concept, Butcher's Block, which focuses on some of the world's finest cuts of single sourced meats.
Raffles Hotel Singapore is in its final phase of restoration. The reopening is planned for the first quarter of 2019, when the new restaurants are also said to be ready to welcome guests.