5 Exquisite Sakes to Add to Your Collection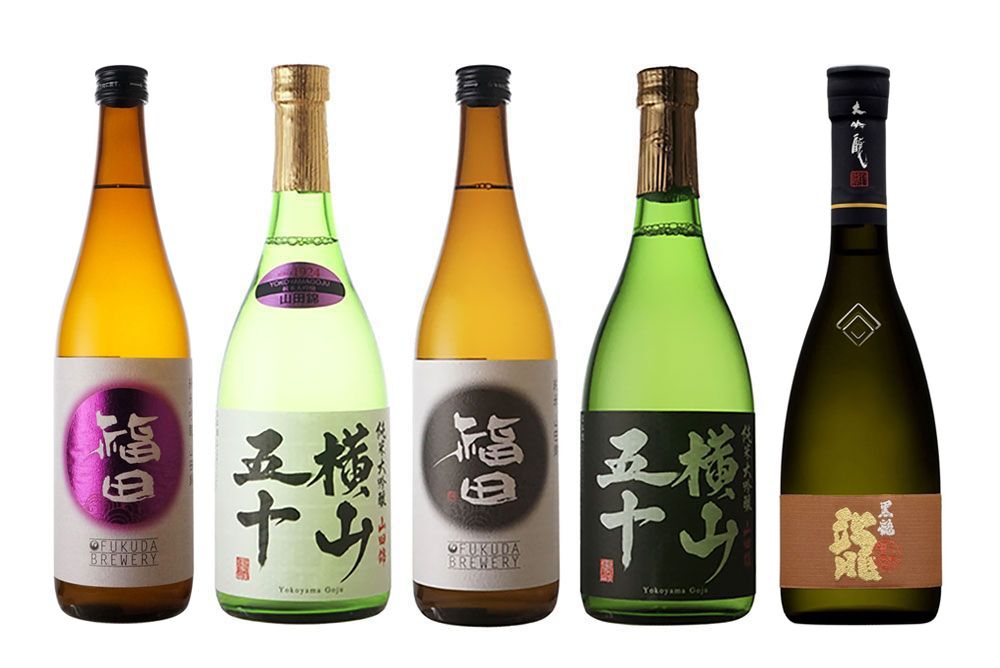 By Dudi Aureus
December 18, 2020
Sake expert Andre Chalson has chosen sakes from the Nagasaki and Fukui regions in Japan, which make for the perfect everyday drinks
While the choice of drink for many discerning drinkers in Singapore are still wines or whiskies, there is a growing interest in the Japanese sake for the past few years. It's not surprising, considering sake is one of the most versatile alcoholic beverages in the world. In fact, Andre Chalson, the managing director of sake importer Mead, affirmed that "sake pairs extremely well with all cuisines" due to the four simple ingredients (rice, water, yeast and koji) that give it different levels of sweetness, dryness and umami.
Unlike wines which tend to be the star of the meal "sake plays a supporting role" to enhance the flavours of dishes. That said, it's always a good idea to start you sake collection, starting with these five highly recommended bottles.
(Related: The Tatler Bar is Your New Online Destination For the Finest Spirits and Champagnes)
1/5 Yokoyama Goju Junmai Daiginjo Black
The sake is a Junmai Daiginjo—the highest grade in Japan—and that means the Kake rice and Koji rice grains used to make this were polished to half their original weight. "The closer you get to the centre of the rice grains, the fewer impurities you have…this makes the sake purer and sweeter," explains Chalson. That said, each sip boasts luscious ripe apple flavours, layered with bright and fruity notes that make for a satisfying drink any time of the day.
(Related: Build Your Own Home Bar With These Cocktail, Whisky and Sake Starter Kits)
2/5 Yokoyama Goju Junmai Daiginjo White
This is another covetable Junmai Daiginjo, which is crafted from rice grains that were 50 per cent polished. "It's also unpasteurised," quips Chalson, so the sake boasts fresher and fruitier aromas and nuances than your average pasteurised variety. In addition, the sake has a sweeter flavour profile of fresh muscat rounded off with a nice and gentle creaminess.
(Related: Tippling Club Launches Tippling Sake That's Made Using Wine Yeast)
3/5 Fukuda Junmai Yamadanishiki
"This expression comes from the 200-year-old Fukuda Brewery, known for their delicate sake," affirms Chalson. It also has the covetable Junmai grade, as the rice grains were milled down to 65 per cent for a well-rounded and balanced body. It's finished with a rich creaminess and hints of sweetness that stays on the palate.
(Related: Why Every Sake Lover Should Be Excited About IWA's Singapore Debut)
4/5 Fukuda Junmai Ginjo Yamadanishiki
Another stellar offering from Fukuda Brewery is this Junmai Ginjo, which was awarded the gold medal at Kura Master 2018 and the silver medal at IWC 2018. It's not surprising as the popular sake boasts prominent notes of steamed rice mingled with the fresh aroma of grapes, as well as hints of umami flavour.
5/5 Kokuryu Daiginjo Ryu
Venturing out of the exquisite sakes from Nagasaki, and you have this Daiginjo-grade sake from Fukui. This means the rice grains were milled down to 40 per cent, giving it a robust scent of pineapple, koji rice, taffy, and white flower blossoms. The taste is also clean on the palate, with luscious layers of complexity hidden in a velvety rush.