From Fashion Grad to Chef: Jennifer Lee Helps Chefs and Bartenders Look Stylish at Work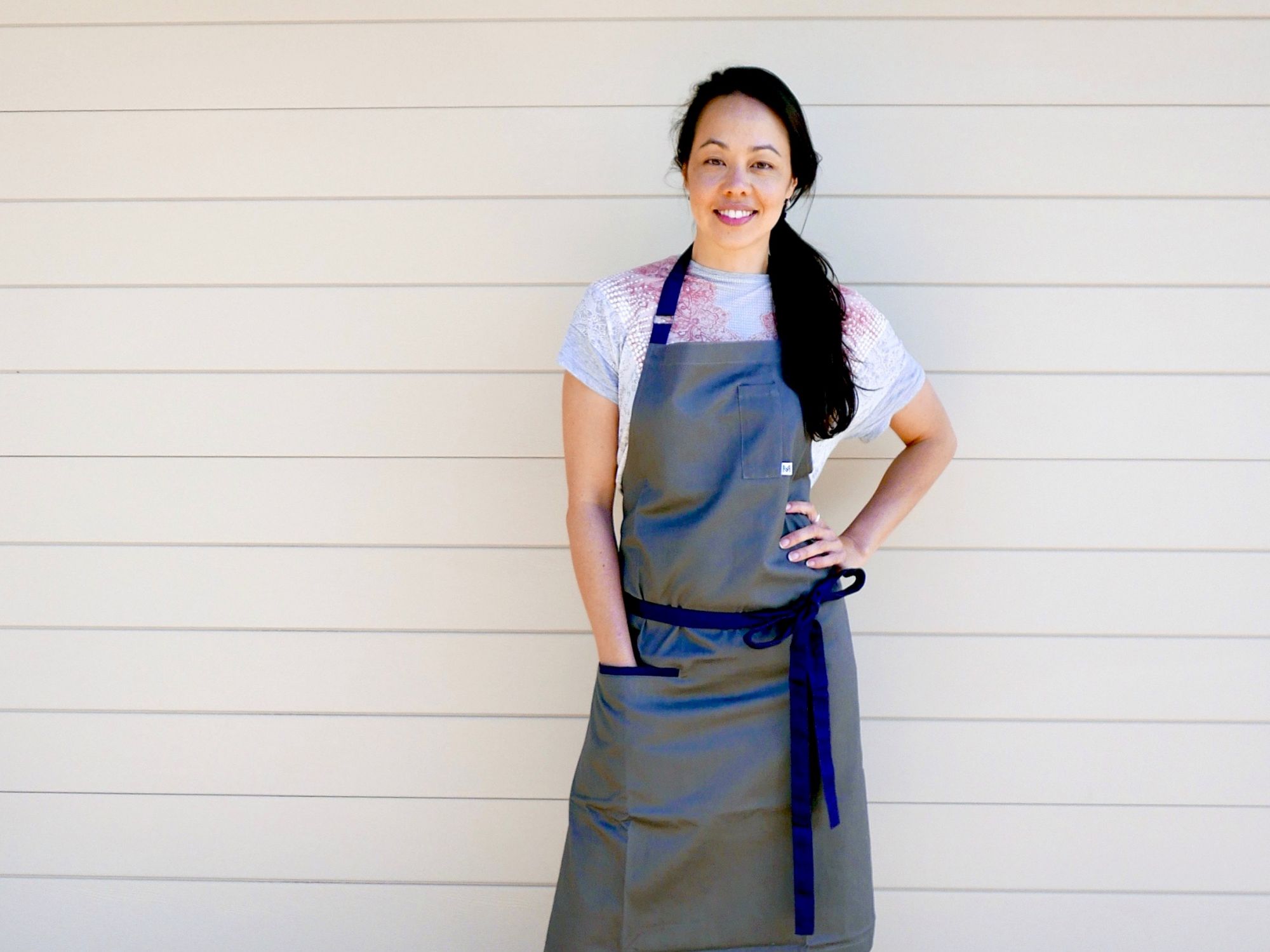 We spotlight a few folks in Singapore's buzzing food and beverage industry with a complementary creative eye. In the second of a three-part series, we speak to Starter Lab's Jennifer Lee
It's not hard to see how various art forms could collide naturally with one another to rather stunning effect, particularly where the culinary arts and the diverse world of design are concerned. From artful plating to the trendy halls of our favourite restaurants and cafes, not to mention their equally dapper staff, the synergy—though at times subtle—is undeniable. As such, it is not surprising to find proponents from complementary creative fields combining a passion for gastronomy with a keen or trained eye for design and vice versa.
A graduate of fashion design, Jennifer Lee's foray into the less-than-glamorous world of professional cooking happened by chance. She had moved to London as a fresh grad, and ended up working in the food and beverage industry while she looked for "the right job". A self-taught chef, she also dabbled in tending bar and managing a restaurant.
But it wasn't until she landed the role of helming the kitchen of the now-defunct Vasco, a Latin American gastrobar, that it dawned on her just how special it is to be a chef, and a female one at that, in Singapore. Even so, she admits to never really feeling comfortable in the standard chef's whites. Lee explains: "I never felt I was a 'proper' chef as I had not been culinary trained and wearing the white chef's coats seemed a little awkward. I first started covering buttons in bright coloured fabric on my chef's whites, which eventuated me designing some jackets for events."
(Related: Singaporean Ceramicists Loh Lik Kian and Debbie Ng's Tableware Serves as Canvases For a Chef's Plating)
Unable to simply shop for something suitable, Lee decided to put her eye for fashion to good use, establishing Mizbeth, her brand of chef's clothing for women, in 2018. It has since grown into a popular label for functional and modern workwear for chefs. Aprons have been the most popular item among her clients (male and female alike), and while the business has evolved to embrace a variety of apparels and accessories, the goal to bridge the gap between streetwear and uniforms remains clear. Lee, who is adamant about Mizbeth being a Singaporean brand and that its products are made locally, is thankful to have found a local manufacturer that provides quality workmanship. "They have been incredibly supportive throughout this unexpected journey," she notes. "They aren't as cheap as having my products manufactured in China or Vietnam, but I believe in their business model, their extreme care for their clients and the attention to detail."
(Related: 7 Vases and Homeware With Handmade Details That We Love)
This stylish sensibility has certainly caught the attention of the island's best chefs and restaurateurs, as well as more recent start-ups such as Fleurette on Rangoon Road. Lee adds: "Cloudstreet (Sri Lanka-born Rishi Naleendra's take on contemporary cuisine) was a wonderful project to work on where the aprons were to match the beautiful interior of the restaurant. Pärla in Phuket, helmed by chef Seumas Smith, was also a memorable experience using a mixture of leather, braid and fabric, which was a small homage to the Sami tribes of Sweden (a nod to the chef's ancestry roots)."
Customised aprons and jackets have been the bulk of her business to date, though she has plans to provide an off-the-rack retail range, a larger selection of aprons and even accessories made with off-cut fabrics.
(Related: What the Signature Dishes of Singapore's Favourite Restaurants Say About Them)
All these are not, however, getting between her love for cooking. "It has always been my passion and therapy—in particular, baking," says Lee, who is currently the general manager of Starter Lab bakery's Singapore outpost. "It's as though all my experiences working around the world and in a variety of businesses have led me to this wonderful role," she declares. To be sure, she certainly makes it look good.