Orin Swift And Louis M. Martini Are Now Available In Singapore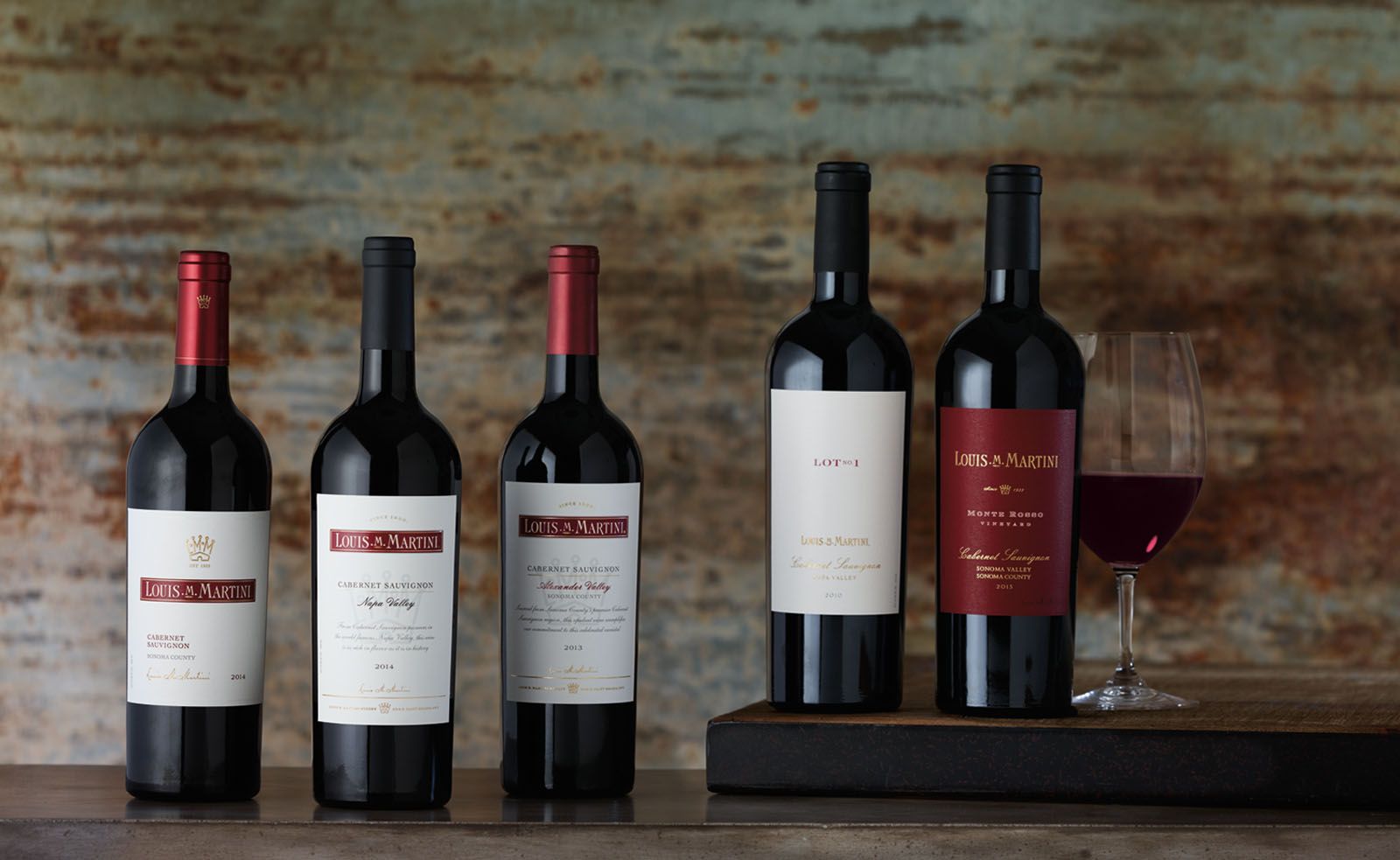 By Dudi Aureus
July 10, 2019
The notable Californian wines owned by E&J Gallo Winery can be purchased through distributor Malt & Wine Asia
If you're looking for more reasons to be excited about Californian wines, there are now two— with wines from Orin Swift and Louis M. Martini, finally available in Singapore through distributor Malt & Wine Asia.
"Orin Swift and Louis M. Martini boast different expressions of what California wines can offer in this day and age and present an up-to-date showcase of the top winemaking you can find in California today," said Nicholas Paris, master of wine and director of Wines and Spirits Education at E&J Gallo Winery during the media lunch he recently hosted at Wolfgang's Steakhouse.
Restaurant, $$$, Steak, Robertson Quay/ River Valley

---
Founded by winemaker David Phinney, Orin Swift is arguably one of the most innovative brands to emerge from California in the last two decades. The cool names and eye-catching labels Phinney personally designed say a lot about its novel approach, but the aim of the brand is more straightforward: to deliver exceptional wines made from the best grapes found within the region.
Abstract 2017, for instance, is a voluptuous blend of grenache, petite sirah and syrah that's been aged in new and seasoned French oak for eight months. The result? A deliciously addictive bouquet of ripe red fruits, including raspberries, bing cherries and strawberries that expands on the palate with hints of charred meat, rhubarb and thyme.
(Related: Watch: A Champagne Collector With 3,000 Bottles In 'Remarkable Living', A Singapore Tatler X CNA Luxury TV Series)
Its label design is worth mentioning, too—a compilation of over 230 images Phinney had pieced together to represent how the wine was made. The process started with 200 blends that had been whittled down after many rounds of marathon tastings.
A newer release is the Mannequin 2016—easily distinguishable by the mannequins on the bottle—which is 100 per cent chardonnay aged in new French oak for nine months. It's a full-bodied yet bright example, thanks to its refreshing perfume of Meyer lemon, honeydew, honeysuckle and butterscotch that complement a sumptuous palate of ripe white peach layered with nectarines, pineapple and honey.
It seems like Phinney has come full circle with 8 Years in the Desert, a blend of zinfandel he was not allowed to work on for eight years due to a non-compete clause with Huneeus Vintners, the company that bought The Prisoner (his acclaimed zinfandel creation) in 2008.
It's an amalgamation of zinfandel, petite sirah and syrah that's been stored in French oak for eight months. The first nose is dominated by the heady aromas of brambly raspberry, black fig, and peppercorn, and opens up to reveal lush flavours of blackberries, dark plums and currants, with a touch of minerality and fresh herbs de Provence.
(Related: 48 Hours In Sonoma, California)
Always a classic
Or course, if you prefer to start with something more representative of the quality the region has to offer, wines by Louis M. Martini, a winery founded by its namesake who helped put Napa Valley on the map as one of the world's premier wine-growing regions, will do nicely.
Famous for making bold and elegant expressions of cabernet sauvignon since 1933, its 2015 Lot I Cabernet Sauvignon is at the pinnacle of its offerings, regarded for its intense aromas of plum, black currant and Italian leather as well as its impressive depth, power and complexity.
Also worth noting are the 2014 Monte Rosso Cabernet Sauvignon, a voluptuous full-bodied wine that has great depth yet delicate mouthfeel, and the 2014 Monte Rosso Gnarly Vine Zinfandel. The latter is a mix of 97 per cent zinfandel and 3 per cent petite syrah, with the vibrant and robust blend boasting intense aromas of blackberries, vanilla and pepper and layered with spice notes like clove and mulled spices.
(Related: How To Eat Your Way Through Northern California)
Images: E&J GALLO WINERY