How Mumbai's Masque Is Redefining What It Means to be an Indian Restaurant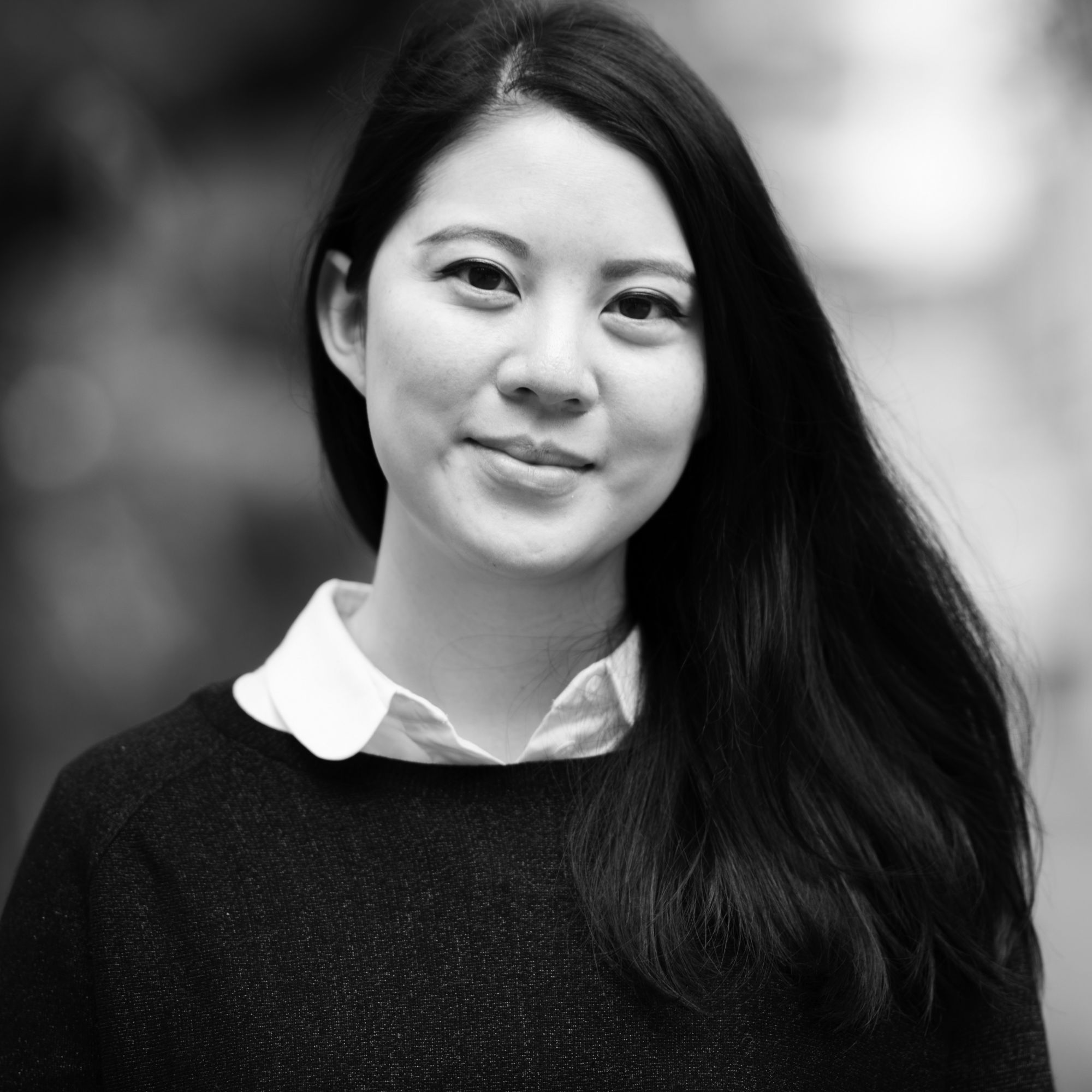 By Charmaine Mok
April 03, 2020
The recipients of this year's Miele One To Watch award for Asia's 50 Best, is a dynamic duo doing their part to champion their culinary heritage through food
Sustainability; farm to table; ingredients-driven. All typical buzzwords that permeate the international dining scene, used by seemingly every chef as the foundation for their restaurant philosophy. So what separates the wheat from the chaff, the talkers from the do-ers? Every year, the Miele One To Watch award (a part of Asia's 50 Best stable of accolades) pinpoints a restaurant that is doing something extraordinary in the culinary space—previous winners include Taichung's JL Studio in 2019, and Manila's Toyo Eatery in 2018. This year, the award goes to the progressive Indian restaurant Masque, situated in Mumbai's Mahalakshmi district. We speak to the co-founders Prateek Sahdu (executive chef) and Aditi Dugar (CEO) to get a sense of their vision of the past, present and future of Indian cuisine.
(Related: Odette is Asia's Best Restaurant for the Second Year Running)
Tatler Dining (TD) Tell us about some of your most significant food memories—what did Indian cuisine mean to you when you were young?
Prateek Sadhu (PS) As a child, my idea of Indian cuisine resided mostly in a little bubble of Kashmiri food, which is what I grew up eating. That was quintessential Indian food to me. I have fond, almost too idyllic, memories of visiting my grandfather's orchards as kids, stuffing my face with quince, apples and green walnuts. It was once we left in the migration that my exposure to other regional cuisines began. I will say that one of my most significant food memories happened relatively recently, about three years ago on a sourcing trip for Masque—we were driving back from Turtuk to Leh and had to stop due to the weather. We stayed the night at a local homestay where the owners cooked us a meal of local rice, a green sabzi made with greens and herbs from around the town, and yak meat.
Aditi Dugar (AD) My favourite thing to eat as a kid was bajre ka daliya (bajra is finger millet, especially popular in Rajasthan) at my maternal grandmother's house. She'd make it every Sunday when we visited. She also had cows from which we'd drink fresh milk—literally just squeezed and boiled. My paternal grandmother would also make us these glorious plates of rice, dals, veggies, pickles and papads—all a giant hodgepodge, just like how Indians love to eat. We never really ate out of season; it was taken for granted in our homes, and I think a lot of my memories of eating are marked that way—now is jackfruit season, now guava, and so on. It was food we could recognise the diversity and pride in.
(Related: Success in the Culinary Arts is Gender Blind, Say the World's Best Female Chefs)
What was the catalyst that led to you opening Masque? What were the driving factors behind your decision to create this restaurant?
PS Most of my time in school and working in this industry had been spent abroad, between the US and Europe, and when I moved back to India, I found myself still cooking the same way, but without any connection or context to the food. I thought about the work that restaurants like Noma were doing, with their sharp focus on highlighting local ingredients, and felt that it was time for us to give Indian produce that same attention and respect. I was ready to open a restaurant that spotlighted Indian ingredients and served food that I felt connected to.
AD When Prateek and I first met, it was clear that our outlook on this was very much aligned. I'd spent some time working in kitchens abroad and had started my own catering company in Mumbai, but was looking to build something that incorporated the finesse and attention to detail of international or fine-dining but with its attention focused on Indian produce; something that could contextualize what "Indian food" had the potential to mean. We'd initially met while he was still working in hotels, and when I'd heard he moved to Bombay, I reached out to him again.
(Related: Asia's Best Pastry Chef Natsuko Shoji Has Bigger Plans For The Future)
What have been the greatest shifts you have witnessed in the evolution of "Indian cuisine"? How has this differed locally as well as globally?
PS I think it began with serving Indian—by and large North Indian and Mughlai—cuisine in a fine dine setting; from there, we moved into tweaking those dishes, experimenting with them and employing new techniques and presentations. Now, people in India are getting excited about region-specific cuisines and foods; we're looking at the cuisine in terms of regions, not just as one country. Even an Indian's idea of Indian food will differ so vastly if they're from the northeast versus the south. The conversation is becoming bolder, and now when we talk 'Indian food', we're talking more locally and spotlighting more Indian ingredients.
I think this is catching on globally too, though not necessarily at the same pace. People aren't just eating or writing about naans, biryanis, the same five dishes that once comprised "Indian food" to the rest of the world. People are diving into regionality, and, I think, becoming more cognisant of the sheer impact that India has had on the global culinary landscape.
AD Agreed. I think locally, we're also seeing more standalone restaurants, and they're making efforts to serve high quality, fresh food. Freshness, conscious eating and sustainability are becoming key.
(Related: La Cime's Yusuke Takada Receives the Asia's 50 Best Restaurants' Inedit Damm Chefs' Choice Award 2020)
Conversely, tell us about the fundamentals that have continued to guide you—what are the traditions and philosophies of the cuisine and culture that anchor you?
PS The sense of community that comes with eating, which is common across Indian cultures. Eating together, and eating with your hands. Indians eat together, we order for the table with the intention of sharing, we cook for groups. You'll see the reflection of this in much of what and how we serve at Masque, and that's one thing I don't think will change. Even with a tasting menu, we'll incorporate shared courses, and courses that you eat without cutlery.
AD And particularly since opening Masque, another fundamental has been seasonality. My family comes from Rajasthan; Prateek's is very much Kashmiri. Both states have vastly different climates and seasons, and as is true of any traditional cuisine, their cuisines have developed around the availability of produce at any given point in a year, and the results are very distinct. Cooking this way remains a cornerstone at the restaurant.
People aren't just eating or writing about naans, biryanis, the same five dishes that once comprised "Indian food" to the rest of the world. People are diving into regionality, and, I think, becoming more cognisant of the sheer impact that India has had on the global culinary landscape.
In a time where there hardly seems to be anyone NOT speaking about local, seasonal and sustainable, why do you feel that Masque has something different to say?
AD Local, seasonal and sustainable are obviously pillars important to us, but we're not stopping there. We're integrating that ingredient-first approach with both traditional and modern cooking techniques, research, and inspiration from around the world to bring out the best in the produce we use.
PS We're constantly revisiting regional recipes, not just to simply plate them with a few tweaks, but to better understand them: how did they develop? How does one use those ingredients nose-to-tail or root-to-stem? How do they react in different cooking mediums, and ultimately, is there a way we can build upon them in an effort to connect the dots between diverse food cultures?
That said, even if there's a 100 other people shouting local, seasonal, sustainable—honestly, good. It's what we need at this point! Our aim is not to be the only restaurant cooking local, seasonal food—I want to show others that it's very much possible, in ways that we didn't previously even think about.
What are some of the "lost" ingredients have you successfully integrate into the dishes at Masque? What are some that have continued to elude you?
PS We've managed to get our hands on and incorporate summer berries like hisalu and kafal from Uttarakhand onto our menus. Fiddlehead ferns, which are used hyper-locally but not often seen on restaurant menus; sea buckthorn, which grows up north where it's used largely for fencing, is one of my favourites. Dried fish, which was a staple in Kashmir's harsh winters, we've used in chutneys and marinades.
AD Our biggest challenge is logistics. We've been fortunate to procure much of what we're looking for, but the issue we face is getting enough of it, fast enough—herbs and wild greens from the Himalayan belt, for example, will wilt within days of them reaching us. If that's the case, we'll still try to serve them on the menu for two days rather than not at all.
Tell us about a few recent (re)discoveries in your pursuit of understanding more about regional flavours in India.
PS I've been trying to learn more about umami in an Indian context—not two things you'd necessarily connect, but still so predominant. The northeast especially holds a wealth of knowledge on this, and so far we've just scratched the surface. Within each state are tribes and communities with their own cultures, traditions and flavours, so it's obviously a lot of ground to over. We're still digging into these techniques and seeing how we can adapt them in our own way. Dried meats are common, fermented soybeans and chickpeas form the bases of sauces; local chilli varietals are first fermented then made into chutneys.
There is a lot said about how traditional techniques can inform and reimagine modern gastronomy—how about the other way around? What are you doing differently in your kitchen that is being applied to more traditional dishes or preparations?
PS We obviously first spend time learning about traditional techniques and preparations before breaking down how we can reimagine them or achieve similar results in a restaurant kitchen, which is a really fun process. Take gushtaba, for example—a traditional Kashmiri dish of meatballs in gravy, in which the meat is painstakingly hand-pounded till it achieves this silky, fluffy texture. For our take on it, after much experimentation, we actually ran it through a Pacojet to give it that same mouthfeel. Call it bastardisation, call it efficiency, I don't know – but the idea is to see how where we can push the cuisine using different techniques.
What are other great Indian restaurants and chefs we should be supporting around the world?
PS Chefs Srijith Gopinathan of San Francisco's Campton Place; British-Indian chef, food writer and broadcaster Romy Gill; Sujan Sarkar of San Francisco's Rooh (above); and Regi Mathew of Chennai's Kappa Chakka Kandhari. And restaurants such as The Bombay Canteen and O Pedro here in Mumbai.
AD Find your local Indian restaurant serving up regional food and support it! Ironically enough, growing up in India, we'd rarely go out to eat Indian food. Cravings for different Indian cuisines were almost always satisfied by friends' mothers at their homes, but Swati Snacks and Shree Thakkar Bhojanalay in Bombay are two favourites.