Catching Up With Chef Mauro Colagreco of Mirazur, The World's Best Restaurant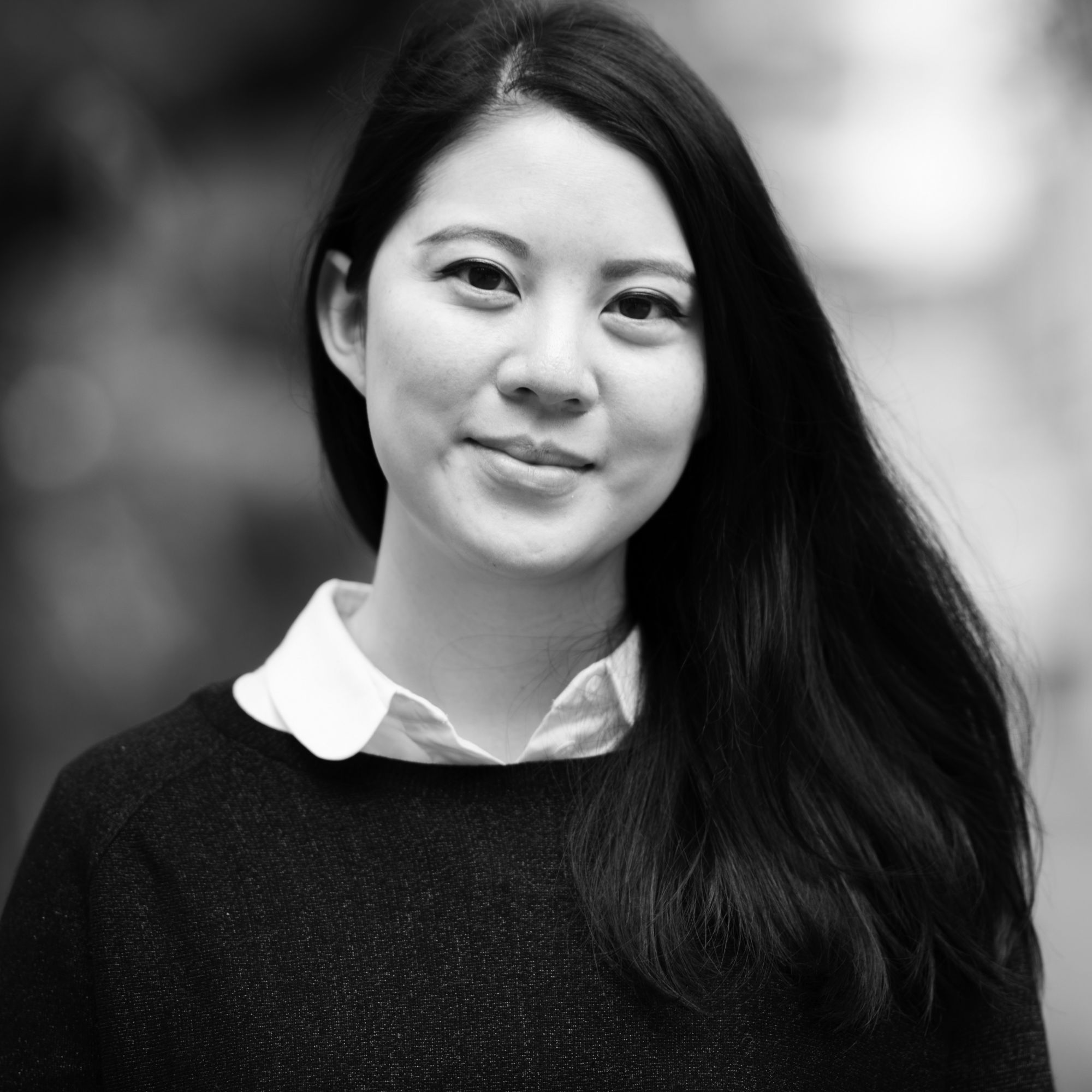 By Charmaine Mok
January 29, 2020
On a recent visit to Macau, the Italian-Argentine chef who helms the #1 restaurant on the World's 50 Best list took some time to chat at his MGM Cotai restaurant, Grill 58
Menton, on the picturesque Cote d'Azur, is the final French frontier before travellers step into Italy—and yet an unlikely destination for anyone except the most dedicated of culinary tourists. Previously best known for its abundance of citrus, the tiny French Riviera town (population: just south of 30,000) was suddenly thrust into the limelight following the crowning of Mirazur as the "world's best restaurant", according to the annual 50 Best Restaurants list for 2019. As for Mauro Colagreco, the man behind the three Michelin starred restaurant, he became the first non-French chef to pick up the accolade—a real vindication for an Argentinian (with Italian roots) who spent much of his early years proving himself in the vicious environment of top French kitchens.
"To open Mirazur was one of the biggest risks I've ever taken," says Colagreco. "But I wasn't afraid at all." This bold statement doesn't come from a position of arrogance—the reason why he thinks he was able to go out on a limb was because he was "young and inexperienced". This comes out lightly, almost bashfully. It's curious, considering the fact that before opening his Menton restaurant in 2006, Colagreco had already worked with some of the world's greatest French chefs—among them, the highly respected yet ultimately ill-fated Bernard Loiseau of La Côte d'Or, who committed suicide in 2003, fearing the loss of his restaurant's third Michelin star; Alain Passard of L'Arpège, known in culinary circles as 'the godfather of vegetables'; and the legendary Alain Ducasse, who set him up for half a year as the garde manger chef de partie at his gilded Plaza Athénée restaurant in the City of Light.
Burned out from working 15-plus hour days, Colagreco eventually decided he needed to leave Paris, and it was a serendipitous opportunity through a friend of a friend that the young chef was introduced to the property that would eventually become Mirazur—Menton did the rest, its understated allure and seaside location striking a chord in the chef, who had always felt affinity with the ocean and mountains.
"I chose a fantastic place, but it was a difficult location to make business," Colagreco revealed. "It's in the countryside, and it's a very seasonal town. It's not in the centre of anything, so it was a big challenge. And now, Menton is known for Mirazur!" He laughs, before adding: "As well as our lemon festival."
Colagreco's restaurant is now firmly knit into the fabric of Menton, tightly intertwined with its food culture—so much so that the town's mayor granted the chef access to Menton's citrus garden archives, where over 250 varieties await exploration and experimentation.
After four years, the team have only managed to graze the surface with studies into around 25 of them—and Colagreco is excited to dig deeper into the possibilities. In his own gardens at the restaurant (which he recently expanded by three hectares), there are already over a dozen IGP lemon trees that provide the pantry with bursts of sunshine wherever it is needed—as the bright note in the restaurant's signature lemon and ginger olive oil, served with his grandmother's sharing bread recipe, or in dishes like anchovies with fried anchovy skeletons and lemon.
To open Mirazur was one of the biggest risks I've ever taken. But I wasn't afraid at all.
The hillside gardens at Mirazur are a source of pride for Colagreco, and also an important element that translates his vision for more sustainable eating into practice, with the concept of permaculture at the front of his mind. Two years after opening Mirazur, the chef literally planted the seeds for his long-term plan by setting up the gardens for growing the restaurant's own vegetables. "We believe that this is the way to produce, but also to respect nature as much as possible," he explains. "I'm always thinking about this, because how the industry has grown in the last 50 or so years has not been sustainable. We need to rethink, and figure out the way to survive.
We need to send a message, we need to change. We don't have another possibility." Currently, Mirazur has three gardens, growing more than 150 varieties of aromatics, fruits and vegetables, as well as another plot of land located in Castillon, about 11 kilometres from the restaurant. They also have a hen house, where they collect fresh eggs each morning, and beehives to encourage biodiversity and efficient pollination of their crops.
This intense respect for terroir is also bundled with an innate curiosity about the world and its endless larder of flavours, which translates into the menus the chef serves. To describe a meal at Mirazur in fixed terms would be impossible; given Colagreco's mixed background and penchant for travel, the provenance of every dish is a unique mix of myriad references and memories. "I think we [as chefs] have the most interesting job," he tells us, referring to how fortunate he has been to be able to visit nearly every continent in the world (the only one that eludes him, though not for long, is Africa).
"We are extremely lucky to discover things on our travels, because food opens every door," he says. "It's about sharing, it's about emotions. If you ask me what is the world language today, it isn't English—it's food." Colagreco is particularly fond of Asia, where he finds many common bridges with South American cuisine when it comes to ingredients and flavour profiles, and early on in his career he knew that eventually having a restaurant in Asia would be a part of his life goal.
"I think that China actually influenced a lot of my career," the chef recalls, even going as far as to say that he has a 'before and after China' pivotal moment in his life. "It's because the cuisine was something totally new to me, a real discovery. I was impressed by textures in different plates, and then I discovered little by little the differences between the cuisines of different areas of China." Colagreco's first visit to the country was in 2010, when he arrived to attend the Shanghai Expo—the theme of which was "Better City, Better Life", loosely organised around the idea of sustainable development. "I had arrived with a totally wrong vision of China at the time, without any knowledge," he admits. "But I felt the energy, the power in this city during those moments, a wish of the people to make things better, to produce."
We are extremely lucky to discover things on our travels, because food opens every door. If you ask me what is the world language today, it isn't English—it's food.
One year after his inaugural visit, Colagreco opened his first restaurant in China, Unico by Mauro Colagreco at Three on The Bund in Shanghai, one of the city's most exclusive addresses. While the restaurant has since closed, at the time Colagreco was already making headway in Asia with his sustainable approach, by making sure he worked with a local farm to provide much of the restaurant's produce. Today, the chef also runs Azur in Beijing and Grill 58 in Macau's MGM Cotai—the latter which he visits at least twice a year. In 2018, he launched Florie's at Palm Beach, his first restaurant in the U.S. Later in 2020, the chef will head to Thailand to open Côte by Mauro Colagreco, a new restaurant in the Capella Bangkok hotel, again using produce from local farms. It does not seem that new challenges faze Colagreco at all—opening restaurants halfway across the world seems like child's play now, and brings back to mind his declaration of fearlessness at the beginning of our conversation. What is his secret to success?
"My expectations of myself are bigger than the expectations of the people," he shares. "This is why I always take the risk in my life. I believe in challenges."