Brunch offerings at ADRIFT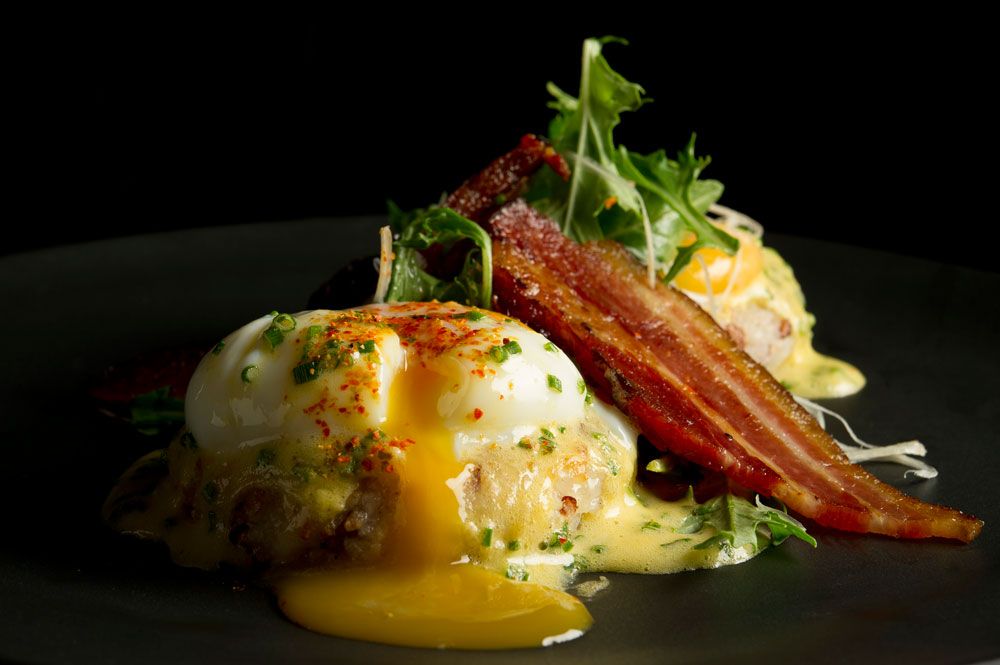 By Dudi Aureus
December 21, 2015
Wake up to the perfect brunch at this celebrity chef restaurant
Always on the look out for good brunch places? If so, then you're in luck for ADRIFT by Chef David Myers has a host of new offerings to make you want to wake up early on the weekend and head over to Marina Bay Sands to sample these new creations.
Trust us, it's going to be worth the drive as you are promised an unparalleled brunch experience. Here, Chef David has worked closely with Executive Chef William Gumport to give refreshed and innovative versions of the popular classics.
Always a popular favourite, is the Japanese-inspired Adrift Benedict, which uses grilled rice cakes instead of the traditional muffins. But don't get us wrong, it's still very much your beloved eggs benedict with its big serving of onsen egg paired with thick-cut bacon.
If you're not a big fan of eggs, then opt for the Ricotta Pancakes drizzled in yuzu honey and accompanied by vanilla persimmons and azuki bean ice cream; or the Crispy Chicken and Sweet Potato Waffle made sweeter with the maple-umeboshi syrup. Tempting you even more are other your not-so-usual brunch dishes which include the Wagyu Cheeseburger, Steak and Egg and Poached Halibut.
Aside from the enticing brunch mains, the whole experience comes with table-side small plates, giving you a choice of dessert from the kitchen and a buffet spread featuring chilled seafood, light salad, tropical fruits, freshly baked pastries, artisan cheese and charcuterie.
No brunch is complete without drinks, and there's a range of beverages like coffee and cocktails to complete your day. If you want to take it up a notch, top up to enjoy free flow champagne, seasonal fruit cocktails, selected wine and non-alcoholic beverages.
ADRIFT by Chef David Myers | Marina Bay Sands Hotel Lobby, Tower 2, 10 Bayfront Avenue, S(018956) | 6688 5657