Odette is Asia's Best Restaurant for the Second Year Running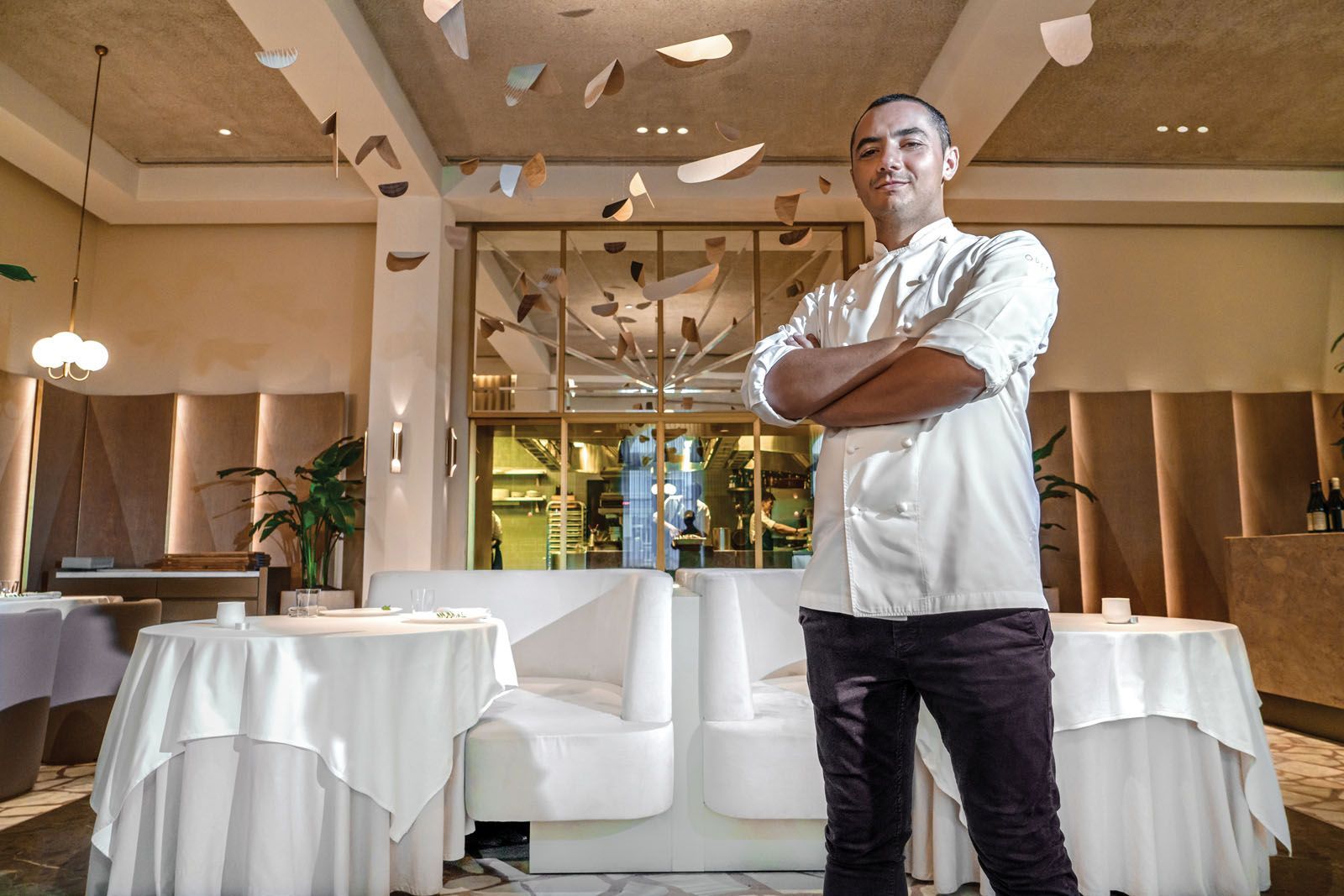 The announcement was made in a virtual ceremony, hosted by Asia's 50 Best Restaurants' content director Drew William and BBC reporter Samantha Simmons
In light of the continued concerns surrounding the coronavirus pandemic, the Asia's 50 Best Restaurants awards ceremony took place this afternoon (March 24) via premium live streaming services on their Facebook page and YouTube Channel. It's the first time the event was celebrated online, after the organisers made the call to cancel the physical event over safety concerns. The annual festivity was supposed to take place over three days (March 24 to 26) in Saga, Japan with a packed line-up of events including cultural tours, curated dinners and the #50BestTalks.
The celebration was hosted by content director Drew William and BBC reporter Samantha Simmons. William opened the stage by confessing that this year's Asia's 50 Best Awards wasn't a celebration but a recognition of all the restaurants who are facing an "unprecedented challenge" and need our help.
"Today is all about supporting Asia's restaurants and offering small rays of positivity," confirms Drew, before revealing the establishments that earned their well-deserved spot in this year's coveted list.
(Related: Success in the Culinary Arts is Gender Blind, Say the World's Best Female Chefs)
Odette was crowned the Best Restaurant in Asia for the second year running. Chef-owner Julien Royer, who has been calling Singapore home for over a decade, was not surprisingly elated to hear that their dedicated hard work was once again recognised by the awarding body. "All awards are relevant and we are thankful to even be included in the list," Royer tells Tatler Dining Singapore, affirming that it comes at a uniquely trying time. Notably, more diners are choosing to stay at home more often, and with several cities on lockdown in a bid to contain the spread of the coronavirus, even big-named restaurants have had to close temporarily. "The most important issue currently is protecting the survival of the industry, and my main concern is for my friends and fellow chefs around the world," he adds.
Unlike more casual concepts, the cost to run a fine dining restaurant—from staff salary and absurdly high rentals to pricey quality produce—are extremely high. Running a profitable fine dining restaurant is hard enough as it is under normal circumstances, Royer declares, hopeful that awards like this will continue to inspire diners to support their favourite restaurants when it safe to do so.
A similar sentiment is shared by many chefs in Japan, says Tatler Dining Singapore contributing writer Kyoko Nakayama who attended an awards viewing party at Cross Tokyo restaurant. In a recent conversation with her, chef Yoshihiro Narisawa shared how this pandemic will change the world in many ways, diners and chefs will pay more attention to more nutritious foods. His eponymous restaurant took the No.9 spot on this year's list. But, ever mindful of the challenges ahead, he has started serving quick business one-plate meals (around S$12) at Bees Bar by Narisawa. These meals boast amazing value as they are made using the same ingredients used at his restaurant, which is located only a short walk away.
Other Singapore restaurants that have done well are Nordic-kaiseki restaurant, Zén, which landed at No.28, and Les Amis which jumped 22 places to land at No. 11. It also took home the coveted Gin Mare Art of Hospitality award. Chef Sebastian Lepinoy commented that the hospitality award means so much to him as a French man, especially with the lengths the staff go through to ensure their service is always top-notch.
Nouri, which was at No. 38 in the 2019 list, placed at No. 50 this year. For chef Ivan Brehm, it's always an honour to be included in the top 50. "We keep our feet planted on the ground—whatever happens with the list, we know what we bring to guests is uniquely special and much needed," chef-owner Ivan Brehm shares. "That knowledge seems to be enough at the moment," he notes with a smile.
(Related: La Cime's Yusuke Takada Receives the Asia's 50 Best Restaurants' Inedit Damm Chefs' Choice Award 2020)
Here's the full list of winners:
1. Odette, Singapore
2. The Chairman, Hong Kong
3. Den, Tokyo
4. Belon, Hong Kong
5. Burnt Ends, Singapore
6. Suhring, Bangkok
7. Florilege, Tokyo
8. Le Du, Bangkok
9. Narisawa, Tokyo
10. La Cime, Osaka
11. Les Amis, Singapore
12. Vea, Hong Kong
13. Indian Accent, New Delhi
14. Mingles, Seoul
15. Gaa, Bangkok
16. Sorn, Bangkok
17. Il Ristorante Luca Fantin, Tokyo
18. Mume, Taipei
19. Neighborhood, Hong Kong
20. Fu He Hui, Shanghai
21. Jaan by Kirk Westaway, Singapore
22. Wing Lei Palace, Macau
23. Sichuan Moon, Macau
24. Nihonryori Ryugin, Tokyo
25. Seventh Son, Hong Kong
26. JL Studio, Taichung
27. Toctoc, Seoul
28. Zen, Singapore
29. Sazenka, Tokyo
30. Ministry of Crab, Colombo
31. Amber, Hong Kong
32. 8 1/2 Otto e Mezzo Bombana, Hong Kong
33. Lung King Heen, Hong Kong
34. Hansikganggan, Seoul
35. Ode, Tokyo
36. Raw, Taipei
37. Locavore, Bali
38. Paste, Bangkok
39. Bo.lan, Bangkok
40. La Maison de la Nature Goh, Fukuoka
41. Ultraviolet by Paul Poiret, Shanghai
42. Corner House, Singapore
43. Shoun Ryujin, Taipei
44. Toyo Eatery, Manila
45. Bukhara, New Delhi
46. Sushi Saito, Tokyo
47. 80/20, Bangkok
48. L'Effervescence, Tokyo
49. Inua, Tokyo
50. Nouri, Singapore