A Veritable Vegan Feast: More Meat Lovers Crave For Plant-Based Meals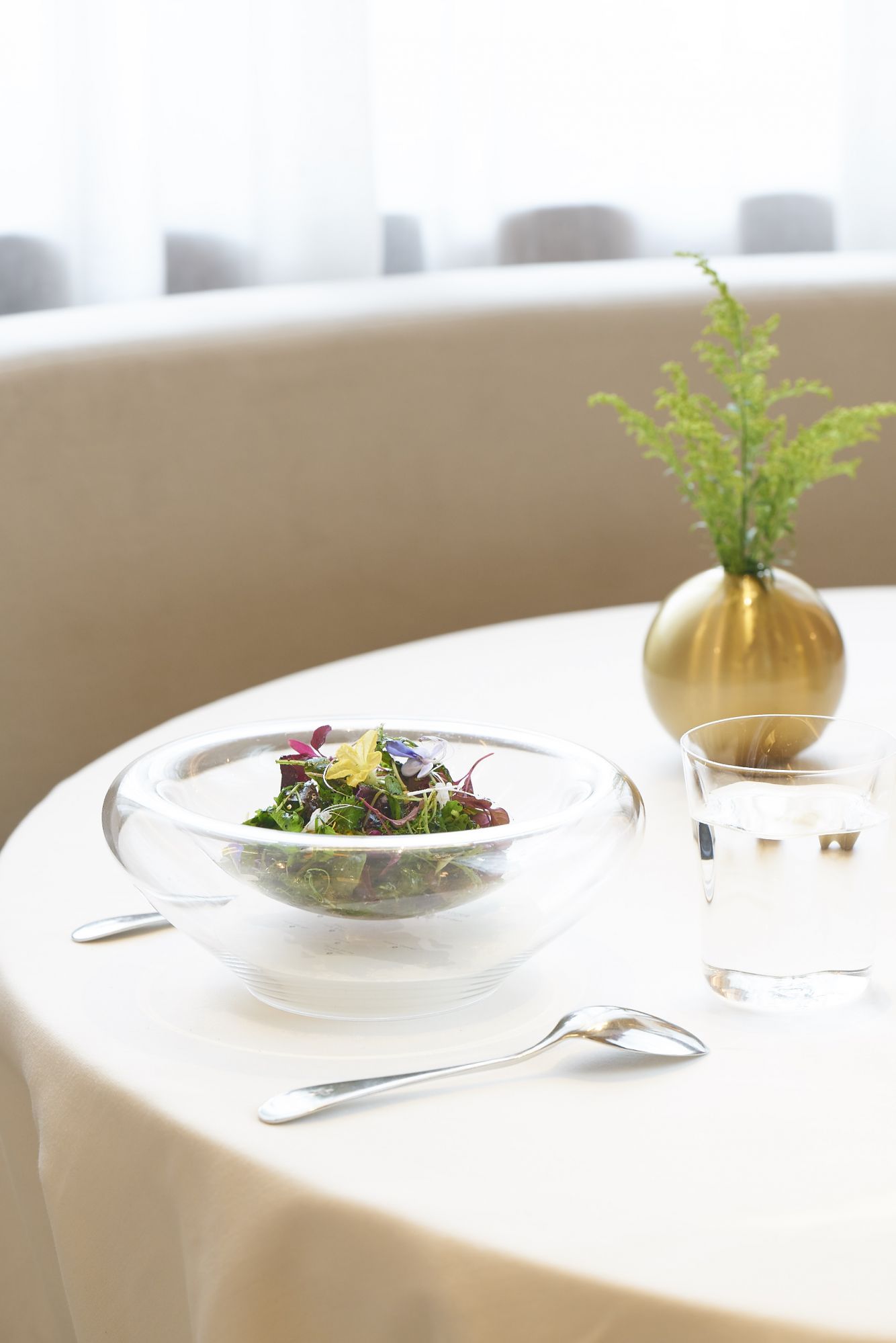 Plant-based meals are all the rage yet some of the best examples of meat- and dairy-free dishes are not where we expect to find them
It would be ironic to think that the success of a vegan dish is measured by how well it goes down with a non-vegetarian, but I find it equally odd that none of my favourite plant powered gastro-indulgences were had at a meat-free establishment.

Don't get me wrong, I enjoy my vegetables, possibly as much as my animal proteins. But short of waxing lyrical about the existential pleasures of deftly roasted Hokkaido pumpkin that'll elevate any salad or poke bowl, or for that matter, my aunt's amazing brinjal curry, I like to think that we often forget how much our favourite dishes—vegan or otherwise—depend on the inspiringly wide range of vegetables, herbs, spices and legumes for flavour and flavour enhancements. When was the last time you wondered about the variety of soya sauce or vinegar used in a dish you liked? Or, perhaps, pondered the brilliance of lightly pickling farmed tomatoes in a simple mixture of sugar, elderflower vinegar and vanilla (pods) with a little water?



The latter helped turn what would be simple vine tomatoes into umami bombs, each boasting an elevated showcase of the fruit's natural balance of the sweet and sour, fruity and earthy. These, as it turns out, are also a key ingredient in Julien Royer's latest addition to Odette's menu. Aptly dubbed Promenade à Singapour (pictured above), which translates to describe a tour of Singapore, though more precisely, its myriad local farms.
The inspiration for the deeply savoury dressing is immediately obvious, which leaves one to wonder how the team had managed to pull off what tasted like a lighter, brighter rendition of rojak sauce without the use of the quintessential shrimp paste. The trick: the addition of shio kombu—boiled in soya sauce and mirin then dried and cut into pieces before it's blended and added to the dressing.
From a chef's perspective, vegan dishes are attractive because you will have to be a little more creative in making them look and taste good
Even more amazing is the dish's ability to exalt what is essentially an assembly of grilled lady's finger, pickled ginger flower and a lush garden of sweet turnip, wing beans, Nashi pear and cucumber, mixed in with urban farmed leaves and flowers, such as cucumber flower, red amaranth, red hibiscus leaf, pea shoots, shisho cress, marigold and garlic flowers, rainbow pansy, baby frizzy mustard, kale and red beets. The colourful dish, Royer explains, celebrates a sense of place and his love for freshly farmed herbs and vegetables.
It also affirms a well-designed dish's ability to leave us feeling satisfied but not stuffed. The balance of textures and moreish flavour pairings encourages us to slow down and savour the experience, which should deter us from eating too much.
COMMITTED TO TASTE
Like Royer, Maggie Joan's head toque, Scottish group executive chef Seumas Smith, is not a vegan. But he appreciates why there is a growing trend of diners craving more meat-free dishes. "People are now more concerned about their health, and are increasingly aware of what they are eating, and how meat and animal products affect them," he shares, before adding how consumers are also more conscious of the danger of commercial animal agriculture to the environment. "From a chef's perspective, vegan dishes are attractive because you will have to be a little more creative in making them look and taste good," he adds. "We try to use products such as almond milk (which is also soy-free, so it's great for those who are gluten intolerant as well), herbs, grains, and vegetables, and cooking them in different ways to get the most out of them."
Chef Shannon Binnie of The Botanic is, however, a practising vegan and is familiar with the flavours and techniques that go into making a good vegan dish.
"Besides the obvious eco-conscious aspects of having a vegan diet, my approach to vegan cooking is focused on creating tasty and nutritious meals without compromising on flavours," explains Binnie. This, he adds, starts with the ingredients he chooses to use, which generally include nutrient dense superfoods, whole grains, punchy sauces and herb oils that pack intense flavours.
The appeal has even found its way out of restaurant kitchens and onto bar counters, as consumers grow more open to the idea of munching on more than just celery while they nurse a fine cocktail or two. Dubbed Central Park, one such new addition to the bar snack menu at award-winning bar, Manhattan at Regent Singapore, is this artfully assembled crudités of heirloom vegetables served with a pair of vegan dressings—a Bloody Mary and a chive sauce.
"They are easy to eat and are an elegant complement to the Nick & Nora stemware in your other hand," Angelo Ciccone, the hotel's executive chef, deadpans.
The point is simple enough: vegan dishes can be as delectably attractive as any dish. The approach is often not too different from how a top chef would approach creating a balanced yet flavourful meat or fish dish. And while I'm not making a case for going vegan, I do want to point out how this growing appreciation for quality meat-free dishes is a reminder to also find balance in our everyday choices. Because, quite frankly, it should be both our duty and pleasure to eat well.
Photography Ching/GreenPlasticSoldiers
Styling Don Mendoza